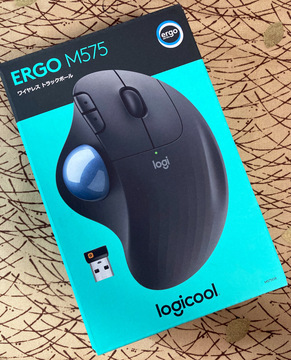 I quit using a mice and switched to a trackball.
- Logitech "Wireless Trackball ERGO M575 "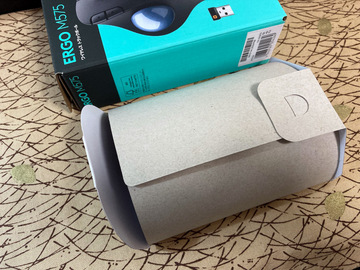 Eco-friendly packaging, just wrapped in a bit of thick paper!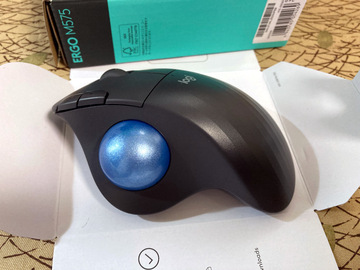 Only warranty card included, no manual.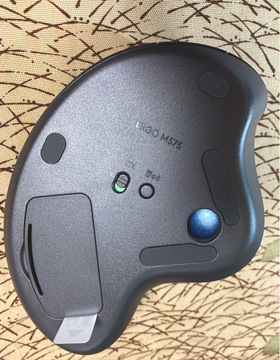 The ball looks like this!
It came off easily when I lightly pushed it out through the hole in the back. The ball was 34mm in diameter and weighed 26g.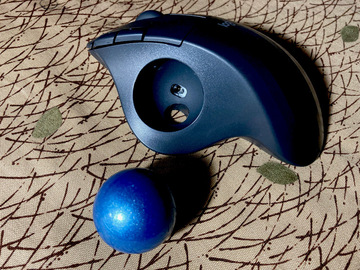 3-point support, optical sensor in the center.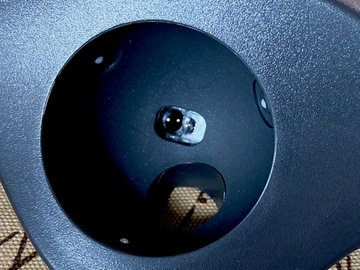 Inside the battery box, a Unifying receiver. It can be connected wirelessly via this USB receiver or Bluetooth. It runs for about two years on alkaline batteries.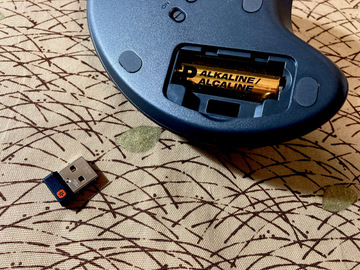 I've been using a ThinkPad USB laser mouse for my desktop PC.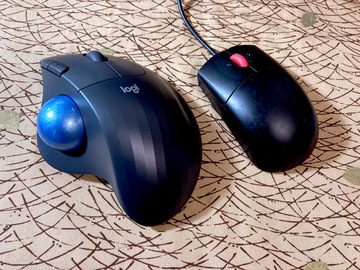 Two years ago, I updated my keyboard to a Filco Majestouch NINJA Tenkeyless, and I've been using this mouse for a while, but...
I've been having trouble with the pain in my wrist and forearm lately, probably due to tendinitis.
I thought I should get a more physical-friendly device, so I chose the Logitech ERGO M575 trackball!

I am very grateful that I no longer need to put a mice pad on my desk, which gives me more desk space.
It allows me to access the trackball, click switches and scroll wheel by simply placing my palm over it. It is a good design that fits our hands.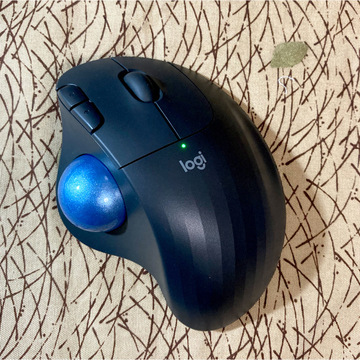 I just put my right hand on it, and I can operate it without moving my wrist at all, which is very comfortable.
Using the trackball with my thumb takes some getting used to, but I'm going to try my best to get used to it.
.t