"
Tuning Oscillator ONSA
" has been updated to ver 2.0.
"Tuning Oscillator ONSA" is a musical reference tone generator for vocal training and instrument tuning.
It can be generated the scale of the pitch from C1 to C8 based on the pitch of A4 (440Hz). A desired reference pitch can be tuned between 420Hz and 460Hz in 1.0Hz unit.
The Octave can be selected from 8 octave range, and the musical tone can choose from four types, Sine-wave, tuning folk, chime and bell.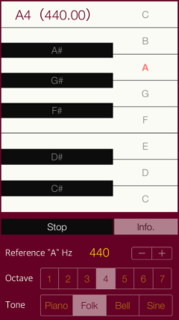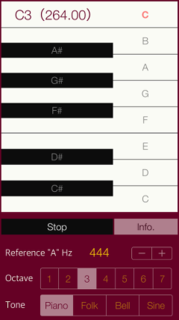 This app will also help of your voice training by utilizing in conjunction with our app "
Vocalise Scope
".
If you are interested in "Tuning Oscillator ONSA" app, please click the following link to display on the product information of App Store
TM
.