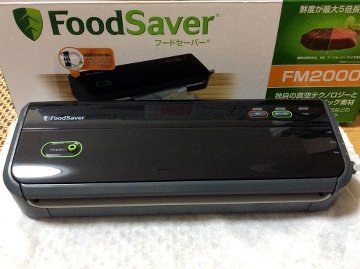 As a new kitchen tool, I got the vacuum packer "FoodSaver FM2000".
I've wanted this tool since purchasing the low temperature cooker "Boniq".
There are various manufacturers of vacuum packers, and their performance and price are very different. In the past, I used a semiconductor vacuum device, so I know how it works. But the consumer products is proved to be incomparable to expensive professional products with vacuum chambers. For the time being, I decided to choose a product that seems to be reasonably durable next to performance.
I finally selected FoodSaver's "FM2000". FoodSaver has the US No.1 share, but it seems that the cost performance is not so good because a special pack is required.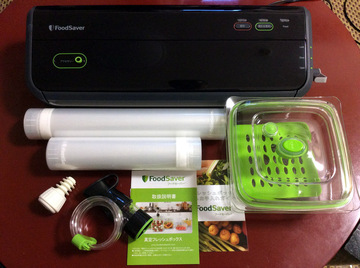 This product has a lot of accessories such as handy sealer, vacuum fresh box, special pack roll, bottle stopper, etc., so it is quite profitable.
"FM2000" is designed to perform vacuuming and sealing automatically, so it may be packed with air remaining due to malfunction of the pressure sensor.
In fact, I think that the manual method that can perform vacuuming and sealing by separate operations is more certain.
Ay first, I tried to make rice into a vacuum pack to check the packingoperation of FM2000.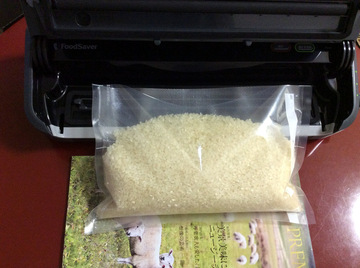 The important point of FoodSaver products is to set the rough side inside the original pack roll to the lower side. On the other hand, it seems that vacuuming process tends to fail.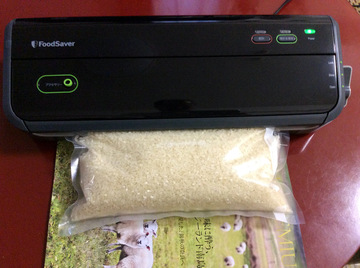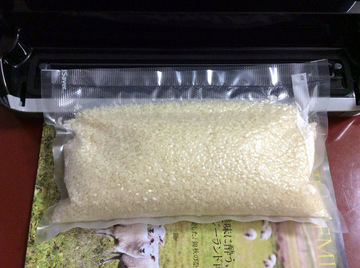 The rice vacuum packed in a tick has been successfully completed.
There are rumors that the vacuum packer is quite annoying and cannot be used at night, so I tried to measure the noise level during vacuuming.
I use the sound level meter app "
Sound Level Analyzer PRO"
that was measured at a distance of 30cm from "FM2000".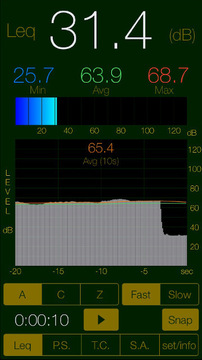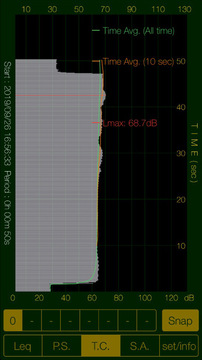 According to this measurement result, the maximum noise level during vacuuming with FM2000 was 68.7dBA, and the average of 10 seconds at the last vacuuming was 65.4dBA.
As the degree of vacuum increases during the vacuuming process, the noise level gradually increases. But it turned out to be much quieter than I had imagined in advance.
Looking at the results of statistical analysis, the noise level with higher occurrence is 62 dB, which can be said to be steady noise during vacuuming.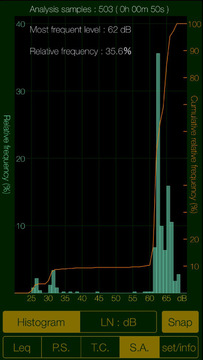 Furthermore, looking at the frequency analysis results when the noise level is maximum, it seems that the main component of the noise is around 500-1000Hz.
Since there is no peak at a specific frequency, there is no harshness in the sense of hearing. Unless midnight, FM2000 seems to be usable normally.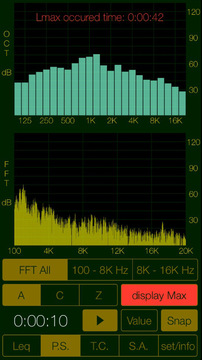 I would like to use it for frozen storage of food, but the special pack is quite expensive, so I need to search a cheap alternative. Well, FoodSaver products are major, so the SNS reviews will be very helpful.