Last weekend, I went to see the autumn leaves around Shugakuin in Kyoto.
A 5-minute walk to the east from Shugaku-in station of Eizan train, there is "Sagimori Jinja" shrine. I took a detour on the way to "Manshuin" temple.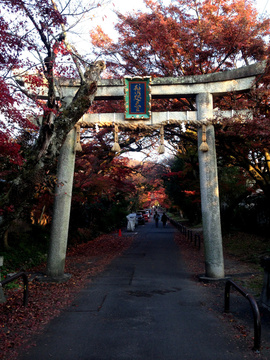 @@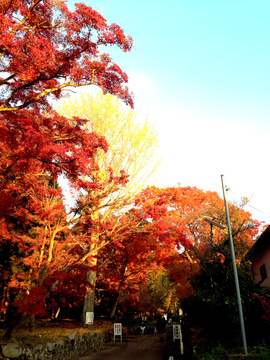 Go through the precincts of "Sagimori Jinja" shrine and head further east. At the end of climbing a long steep slope, there is "Manshuin" temple.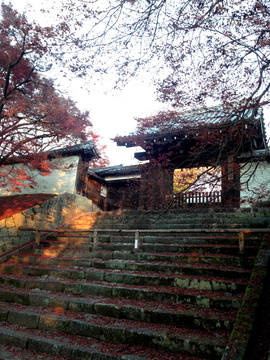 If I didn't take a detour, I regretted that there was a little more sun light and the red contrast of the autumn leaves was good.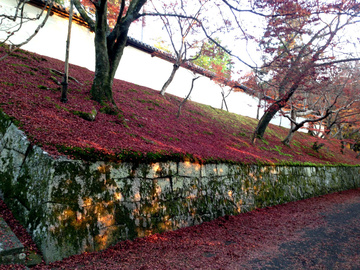 hManshuinh temple is a famous place for the autumn leaves along the outer bund, but now it had become a fallen leaves carpet. If it was already a few days earlier, the carpet would have been more bright red.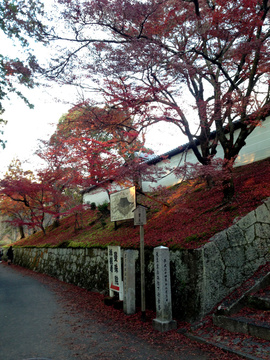 On the way back, the sunset over Nishiyama mountain seen from the middle of the slope was beautiful.