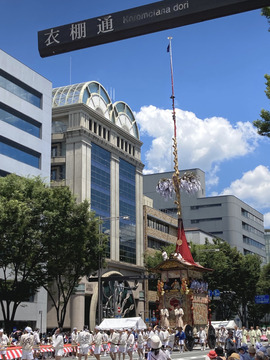 The Yamahoko Junko parade was held on a national holiday, so the number of spectators was quite large, about 150,000.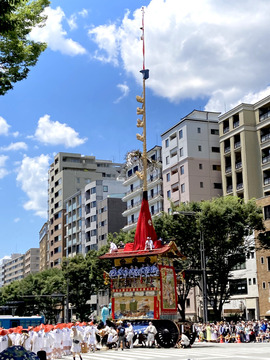 After leisurely watching the Yamahoko procession on live TV, I went to the goal area at Shinmachi Oike. So I found "Niwatori-hoko" was turning a corner. This float was 25 meters high and weighs as much as 10 tons.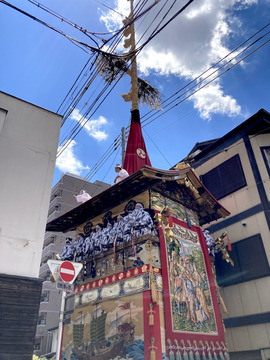 "Niwatori-hoko" slowly moved southward along the narrow Shinmachi-dori Street. Each float would be dismantled as soon as it returned to its own town.
.t