I look forward to seeing the "Demizu-no-Shidarezakura" in the Kyoto Gyoen National Garden every year.
Originally an early blooming cherry tree, and it begins to bloom the earliest in this garden. It is probably more than a week earlier than the Someiyoshino cherry trees in Kyoto City.
So, let's look back at the blooming in chronological order.
- 3/11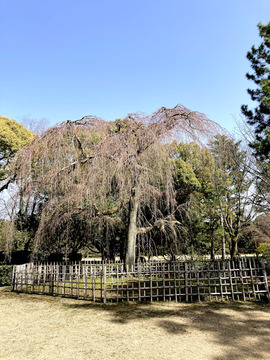 Slightly pink buds, on the verge of blooming.
- 3/18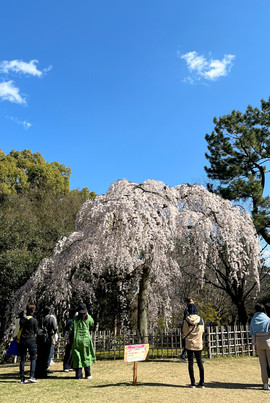 Blessed with warm weather, they are almost in full bloom.
- 3/25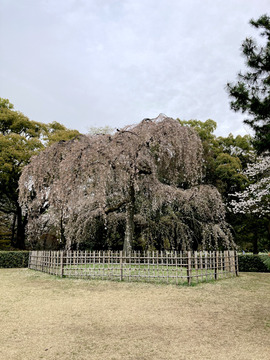 The flowers have almost fallen off. People's attention shifted to other cherry blossoms in full bloom.
- 4/9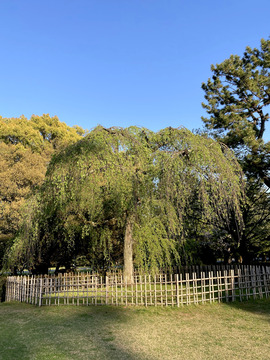 The flowers have completely changed to fresh greenery. It is sad to see that no one seems to pay attention to this cherry tree anymore.
This year was the fastest ever, with the cherry blossoms in full bloom in mid-March. I missed it because I was away from Kyoto at the time. I asked my family to go and see it, but I still wanted to see it in full bloom.
.t