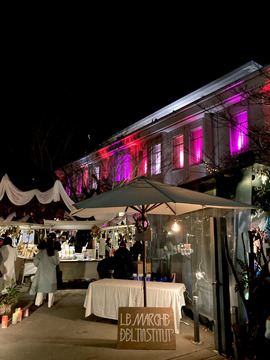 Last weekend, I visited "Marché de Noël 2022".
This is a small Christmas market held at the Institut français Kansai Kyoto. I look forward to it every year.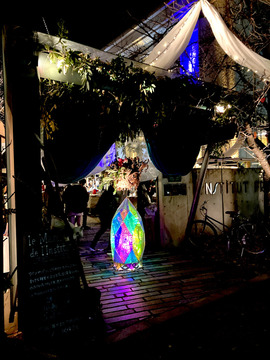 Perhaps because I arrived just in the middle of a live music concert, I was surprised to see a larger crowd than usual.
Since we were in the midst of the 8th wave of the COVID-19 pandemic, I went through the entrance with a lot of caution.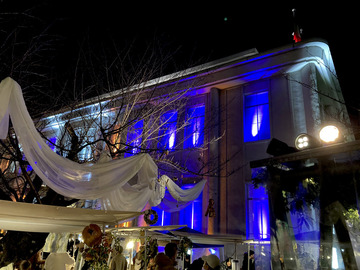 It was quite cold at night, so I first warmed myself up with a glass of hot wine.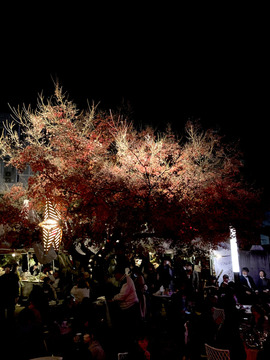 I liked the authentic campagne at Itami Bakery a little bit, so I bought some.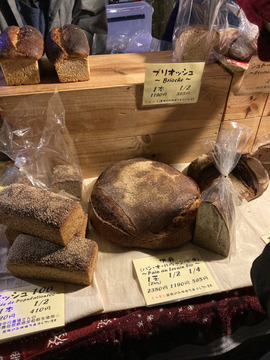 It is said to be a special campagne made with whole wheat flour from organic wheat grown in Hokkaido and milled in house, brewed with "traditional European techniques" and "Japanese sake brewing techniques". The largest one weighs 2 kilograms each.
Panoramic view from the balcony on the 3rd floor of the main building!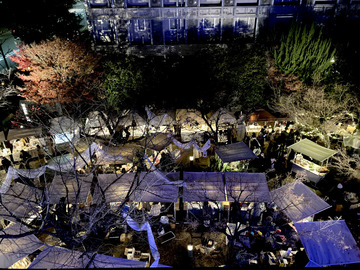 After all, it seemed risky to stay for a long time, so we left early.
I sincerely hope that next year this COVID-19 pandemic will be over and we will be able to enjoy the Marché more leisurely.
.t
【new article of diary】