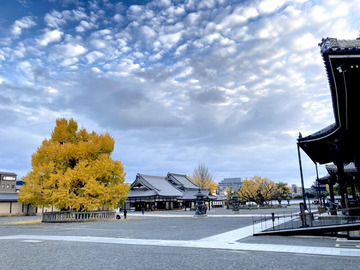 I went to Onishi-san (Nishi-honganji temple) in Kyoto for the first time in a while. All ginko trees were completely colored yellow.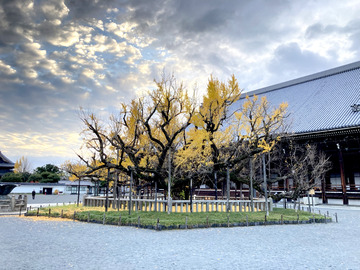 There you will find a gingko tree like you have never seen them anywhere else.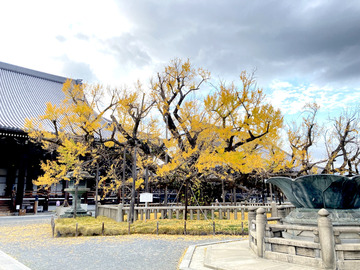 With its branches appearing as though they are roots spreading up into the sky, it is sometimes referred to as an "upside-down ginkgo".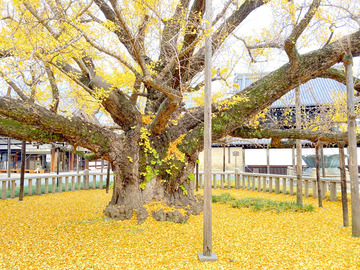 Estimated to be more than 400 years old, this splendid tree has been designated as a Natural Monument by Kyoto city. The appearance of this tree is said to be due to the sophisticated skills of ancient planters.
.t
【new article of diary】