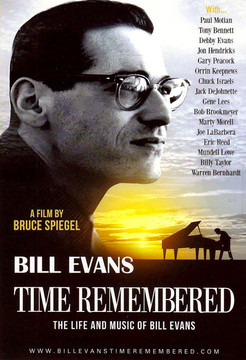 Today is the anniversary of Bill Evans' death.
I have always been fascinated by the jazz piano of Bill Evans. Even though 42 years have passed since his death in 1980, his music continues to attract people's attention.
It has been a while since I watched the film "Time Remembered: Life & Music of Bill Evans".
The documentary depicted his tumultuous life, and I was reminded of the magnificence of his way of life. It is a valuable record because it includes interviews with musicians who were associated with him and his real voice.
Unfortunately, I never had the opportunity to hear his live performance, but I have been to a place where Bill Evans visited.
It was jazz club "Lady Day" that I used to frequent in the old days, where live sessions were held every night.
There was a handwritten signature of Bill Evans among many other musicians on the plaster wall of the club. He probably had come here on his Japan tour in 1978. I remember always drinking bourbon at the counter where Bill Evans sat.
That store has already closed and I can no longer ask the story of the signature. It is a shame that when the club closed I did not get that plaster wall with my signature on it.
.t