The Yamahoko-junko (procession of floats) of Gion Matsuri Atomatsuri was held for the first time in three years.
The Yamahoko procession will be held in the reverse order of Gion Matsuri Sakimatsuri. The procession starts at Karasuma Oike and finishes at Shijo Karasuma.
A little after 8:00 a.m., I made a fixed-point observation at Shinmachi Sanjo of the Yamahoko floats heading for the starting point. Four Yamahoko floats on Shinmachi street and one on Sanjo street will pass this point.
- Hachiman-yama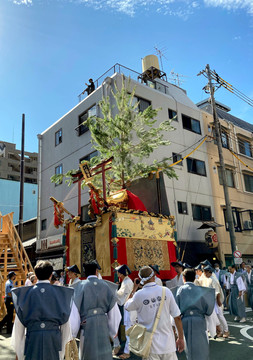 - Kitakannon-yama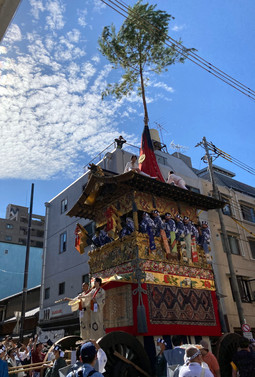 - Minamikannon-yama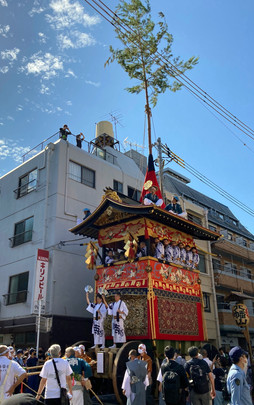 - Ofune-hoko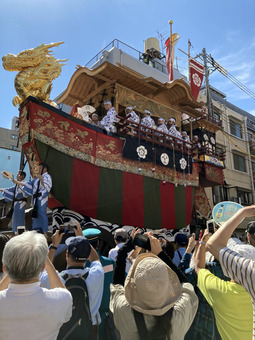 - Takayama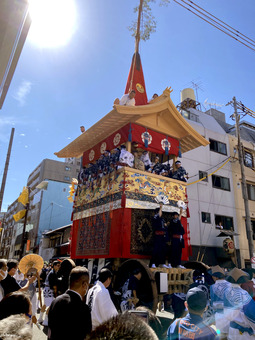 The highlight of this year's festival was the resurrection of Takayama after a 196-year absence.
It located on the east side of Sanjo Shinmachi, it was necessary to turn 90 degree to go north on Shinmachi street. Takayama float had a hard time turning a street at a narrow intersection.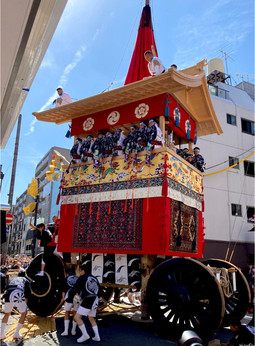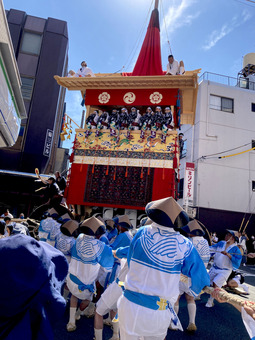 It moved safely to Shinmachi Oike. A tapestry with an eagle design was displayed on the rear side. The brand new white wooden roof shone in the morning sun.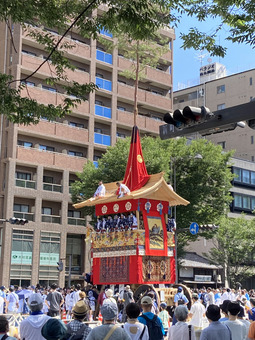 .t