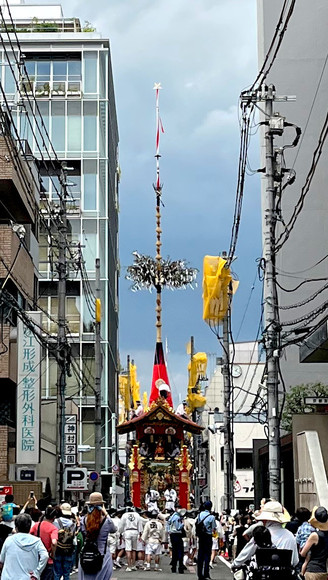 For the first time in three years, Yamahoko Junko (float procession) of Gion Matsuri Sakimatsuri was held.
It was very crowded with tourists overflowing the main parade route. The number of people was about 140,000.
The parade reached its goal at Shinmachi Oike.
The floats returned to their respective towns. However, the order of return was adjusted here because it took time for the bigger floats to turn around and Shinmachi-dori was too narrow for them to pass each other.
- Hoshoyama
- Kankokuboko : It stopped at a crank on Shinmachi Anekoji, backed up once, turned the wheel again and again, and managed to pass a house without destroying it.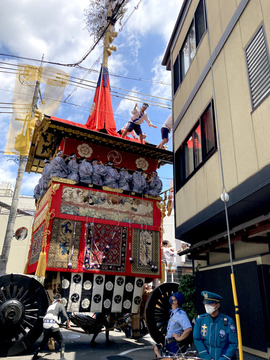 - Tukihoko : Tuji-mawashi (90-degree rotation) at Shinmachi Oike, smooth and successful in three turns.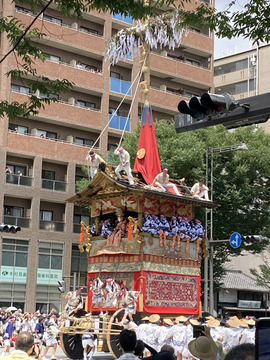 .t
【new article of diary】