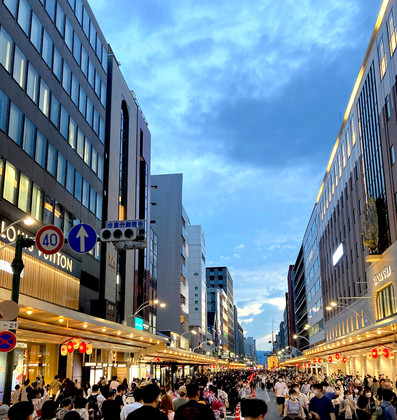 Yoiyama of Kyoto Gion Matsuri Sakimatsuri, a little after 7:00 p.m, photo from Takakura-Shijo to Shijo street.
I could see the Naginata-boko float in the distance, but it looked dangerous to get any closer, so I avoided them by taking a side street and left the area early.
According to news reports, there were 300,000 people at 21:30. The number used to be several times as many as this, so this year's number was much smaller. But I wonder if it is safe to gather such a large number of people.
.t
【new article of diary】