"Hearing Analyzer Lite" has been updated to version 4.0 today!
"Hearing Analyzer Lite" is an ear health app that allows you to check your hearing very easily.
This app can check the high frequency range up to 12,000 Hz in addition to the test frequencies of general hearing tests (125 Hz to 8,000 Hz). We hope you will find it useful in managing your hearing health.
The latest version has a new UI design and a continuous signal as a test tone.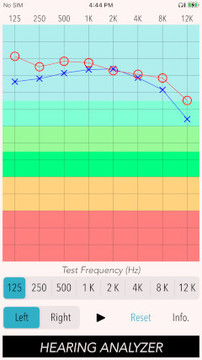 More information about this app can be found in the App Store
TM
and can be found at the link below.