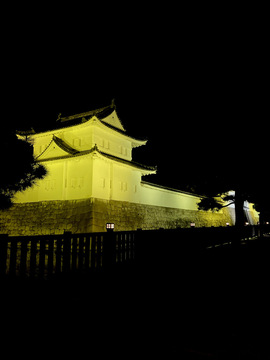 In autumn in Kyoto, the sun sets very early. As I happened to be walking along Horikawa Dori, I came across a very bright yellow light. It was the illuminated Nijojo Castle.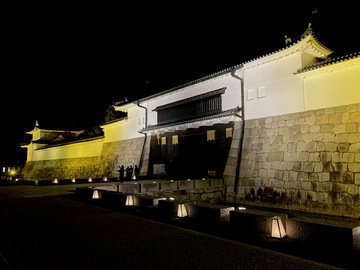 As I walked closer, I saw that a nighttime event called "
Nijojo yakai
" was taking place.
It was an immersive, participatory digital art event using AI-driven large-scale projection mapping.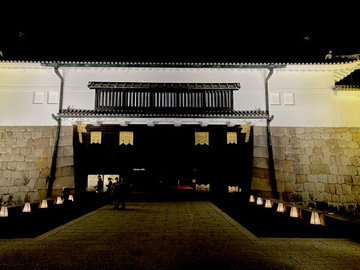 The crowd seemed to be small as they were limiting the entry to avoid dense crowd. This event will be held from Nov 5 to Dec 12.
.t