The temperature has dropped in September, and it feels a bit like autumn.
While I was waiting for the purchase of parts, I varnished the speaker box. (Really be satisfied with the way it looks?)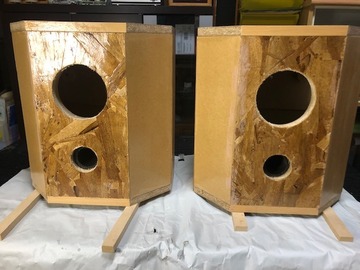 I lightly painted the back plate with black spray. This was only one coat of paint, so it was done in an instant.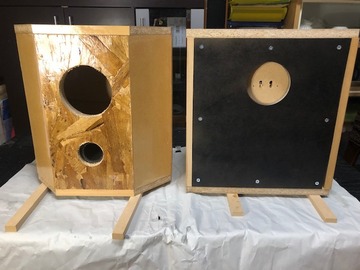 The only remaining step is to install the terminals and the unit.
.s