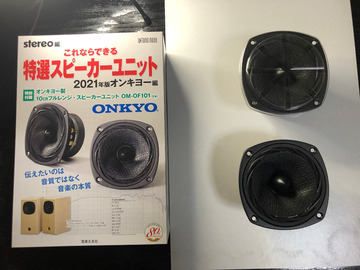 I got the ONTOMO mook No.12 magazine with ONKYO "OM-OF101", 10cm full range loudspeaker unit as a supplement.
It's a pity that it was released at a time when the summer vacation is almost over.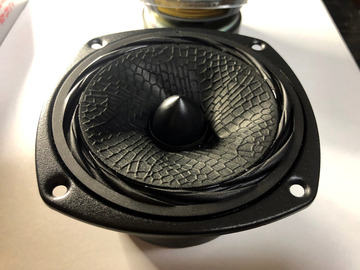 This unit uses a technology called biomimetics. According to the article by the speaker unit developer, they traced the wings of a dragonfly.
It looks a little weird in the picture, but it doesn't look that bad in the actual unit.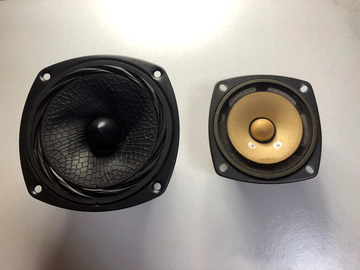 Comparing it to FOSTEX FE83 that was lying in the corner of the room, it shows the size of the unit diameter and magnet size. The weight of the unit was just under 800 grams, which seems to be a lot more than the 565 grams of FOSTEX FE103NV.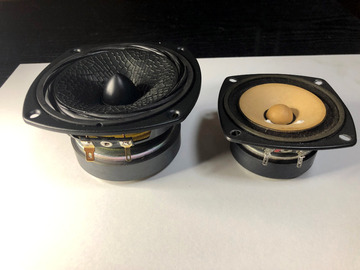 What kind of SP box should I build for this unit?
I'm going to try the orthodox bass reflex system, but looking at the units, I think a slightly larger sealed system might also work.
.s