"Music Frequency Analyzer" was newly released today!
"Music Frequency Analyzer" is a sound source analysis app to check the sound characteristics of music sources.
Do you know what kind of sound characteristics your favorite song or piece of music has?
"Music Frequency Analyzer" can be analyzed frequency characteristics of your favorite music source.
This app may discover hidden masterpieces from your own music collection, and you will also find slight differences in sound quality due to mastering.
For example, you can find out the bass and treble frequencies, the frequency overlap at the beginning and climax of the music, the recording condition, the background noise level, and more.
It can also be used as reference information for acoustic evaluation when the same sound source is played back on audio equipment.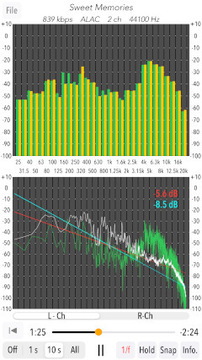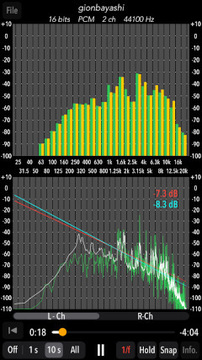 It analyzes the information in the music file and displays the sound characteristics by FFT analysis and 1/3 octave band analysis in real time. It can also display quantitative analysis of their peak hold and average values.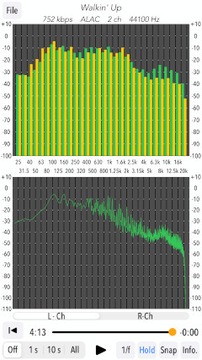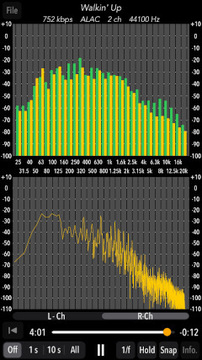 In addition, with the fluctuation analysis, you can also see the degree of "1/f fluctuation", which shows the trend of frequency distribution of the sound source.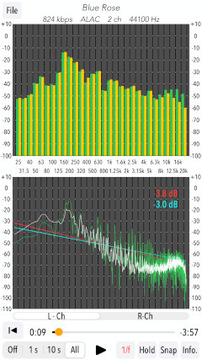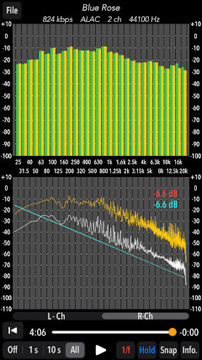 Please to click the following link to show this app on App Store
TM
. It will be open our product page on App Store
TM
.