Scott LaFaro was known as a genius Jazz bassist.
He died on July 6, 1961, at the age of 25. He was in a car accident on his way home from the Newport Jazz Festival.
It was only 11 days after his legendary live performance at NY Jazz club, "Village Vanguard".
Scott LaFaro performed as bassist in the Bill Evans Trio on four official albums, "Portraits in Jazz", "Explorations", "Sunday at the Village Vanguard", and "Waltz for Debbie", recorded during the two years 1959-1961.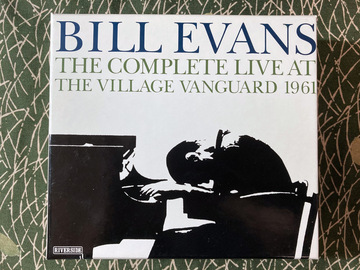 The two albums, "Sunday at the Village Vanguard" and "Waltz for Debbie", performed live at NY "Village Vanguard" on June 25, 1961, are considered to be the best of Bill Evans' piano trio.
Both albums were released after Scott LaFaro's death, and were critically acclaimed by jazz fans. "Sunday at the Village Vanguard" was pre-released as his memorial album, and the song selection was included many of the standouts of Scott LaFaro's bass performance.
I think this session was the best performance by the Bill Evans Trio.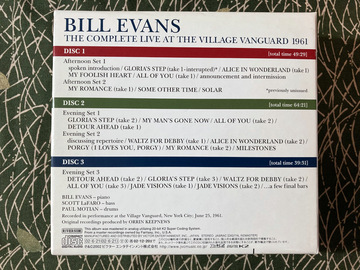 Instead of the rhythm part (piano) being the star of the show, this piano trio is a live performance in which piano, bass and drums are all on equal footing, inspiring each other's playing in what is known as interplay.
Bill Evans' piano, Scott LaFaro's bass, and Paul Motian's drums had established a new style of playing that seems to be a solo performance, yet is perfectly harmonious. This style was made possible by the presence of Scott LaFaro's singing bass.
In his memoriam, I have listened to the complete album, "The Complete Live At The Village Vanguard 1961" in entirety.
I was transported back in time to 59 years ago to hear a subtle and tense live performance, and I was thrilled! It was the musician's passionate performance, in contrast to the relaxed buzz of the audience. I impressed with the realistic sound and thanked the excellent recording engineer.
* Scott LaFaro's discography
https://www.jazzdisco.org/scott-lafaro/discography/
【new article of diary】