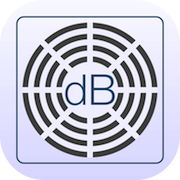 "
Low Frequency Detector
" was updated to ver 3.0.
"Low Frequency Detector" is a new acoustic measurement tool for detecting low frequency sound/noise that is hard to hear in the normal situation.
This app can display the frequency component of the low frequency sound by examining by 1/3 octave band analysis and FFT analysis.
In the latest version, it has updated UI design and improved stability.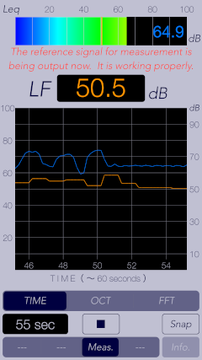 Low frequency sound is lurking everywhere in everyday life.
Unlike general noise, low frequency sounds are often not noticed easily and there is a property that it is hard to predict the physical influence.
If it is general noise, you may get used to it. However, in many cases the low frequency sound deteriorates physical influences over time.
If there is insomnia or poor physical condition, low frequency sound may be the cause. Please check the presence and source of low frequency sound by using this app to solve your problems.
- 1/3 octave band analysis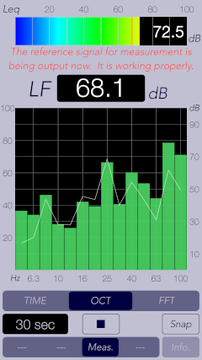 - FFT analysis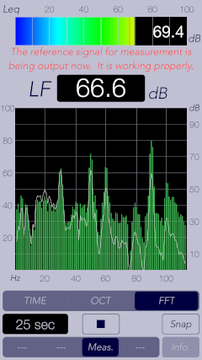 - Report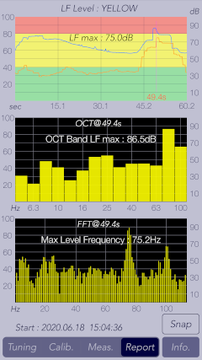 In general, there are the following things that can be a source of low frequency sound.
- Sources at home: ventilation fan, refrigerator, air conditioner, blower, household fuel cell, heat pump water heater, dehydration pump, etc.
- Outdoor sources: automobiles, trains, aircraft, outdoor units for building air conditioning, factory noise, long-term vibration of road bridges, wind power generation, etc.
Please to click the following link to show "Low Frequency Detector" from App Store
TM
. It will be open our product page on App Store
TM
.