I went to check the flowering status of cherry blossoms in Kyoto Gyoen park.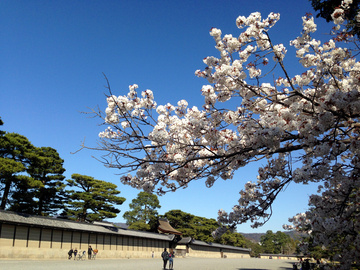 In Kyoto Gyoen park, Weeping cherry and Village cherry trees are mainly planted, so the timing of blooming slightly differs from Somei Yoshino cherry trees around Kamogawa river.
The famous big weeping cherry, "Demizu no Shidare Zakura" seems to be in full bloom earlier this week, and the flowers have already begun to scatter.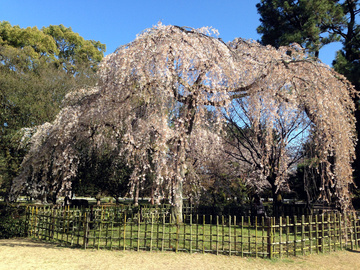 On the other hand, Mountain cherry and Village cherry trees are blooming considerably. Although it varies considerably depending on the park location, it is almost half blooming.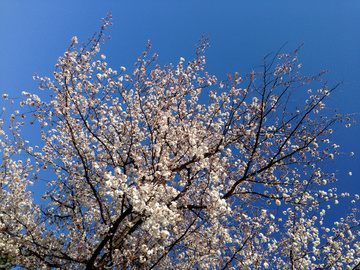 "Konoetei no Itozakura" is just before full bloom. Maybe this weekend is the peak of flower beauty.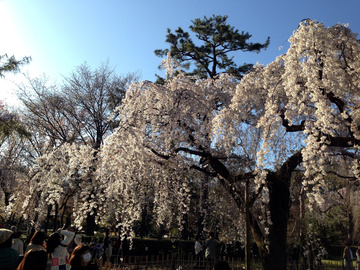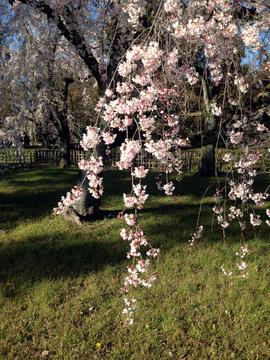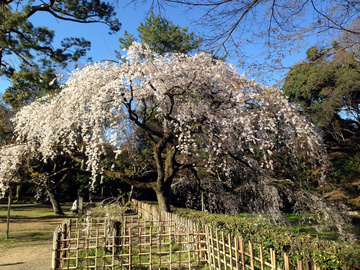 Regardless of the pessimistic situation caused by COVID-19, the cherry blossoms are blooming beautifully again this year. At the very least, I will love the cherry blossoms and seek a moment of peace. With the arrival of spring, I wish for world peace to come.
【new article of diary】