Last weekend, I went to Kyoto Gyoen National Park.
Thunberg's meadowsweet on the west side of Munakata Shrine. A pretty white flower was just beginning to bloom.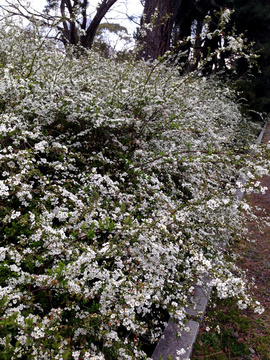 Big drooping cherry tree, "Demizu no Shidarezakura" has chenged pink color in bloom. It may be one week earlier than last year.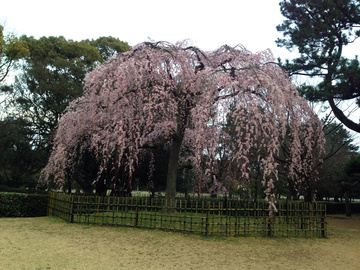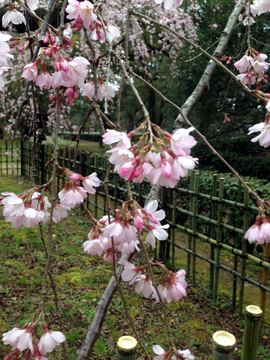 Plum blossoms were almost scattered, but Peach blossoms were just in full bloom.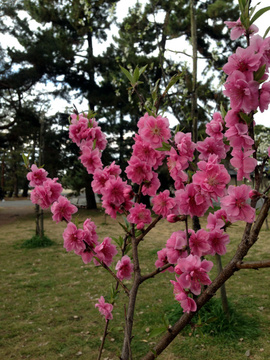 Mulan white magnolia is one big tree, but it has many flowers. It is a big flower like an orchid, and it looks elegant and beautiful at the beginning of blooming.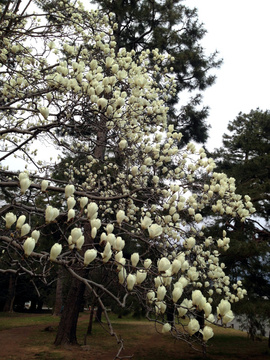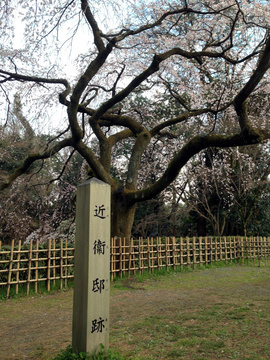 Drooping cherry tree at "Konoeteiato" on the north side of the Imperial Palace. It has already begun to bloom! But it was a bit disappointing that the water in the pond nearby was drained.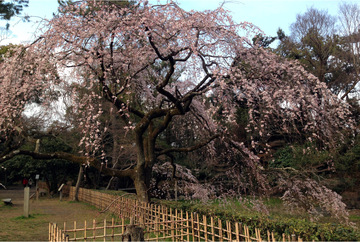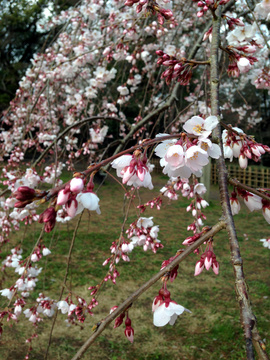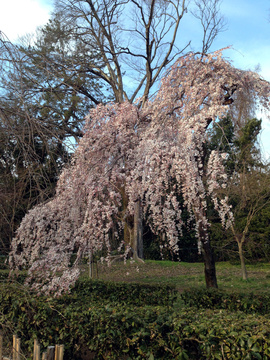 On the way home, when passing by "Demizu no Shidarezakura", the sun shines for a moment between the clouds and the cherry blossoms were turned bright pink!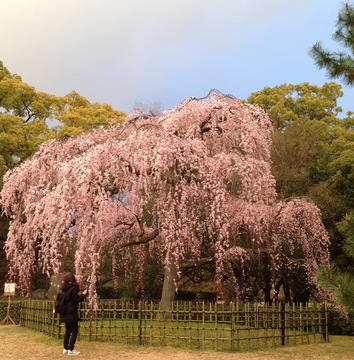 【new article of diary】