Extra edition report of my handcrafted speakers characteristic comparison.
I tried to measure the frequency characteristics of MarkAudio OM-MF519, last year's model OM-MF5, and some FOSTEX products under the same conditions as much as possible.
The amplifier volume position was the same, pink noise, and the measurement position was fixed at 1m on the axis, but the height of the unit was adjusted precisely, and there were a difference of several centimeters.
This was measured frequency characteristics with RTA app "Audio Frequency Analyzer".
●OM-MF519 double bass reflex vs OM-MF5 bass reflex
# MarkAudio OM-MF519(Duct 15cm + 2.5cm)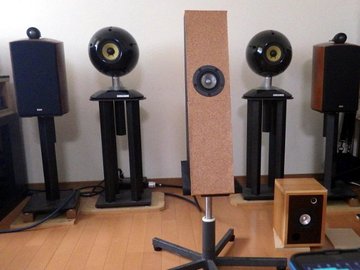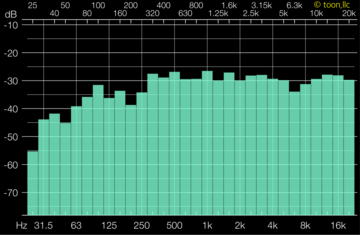 # MarkAudio OM-MF5 (Tw is removed.)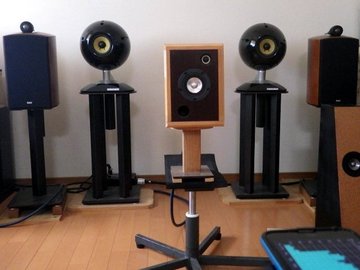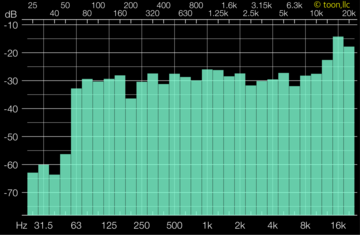 As expected, the rich bass of OM-MF519 double bass reflex!
It seemed that the level around 30-50Hz is higher than OM-MF5 bass reflex.
For hearing, the left handed sound of the piano was resonated deeply. The loudness of the contrabass was also rich. And the mid-high range resolution is quite high, and the sound image localization was good due to the narrow baffle.
On the other hand, OM-MF5 bass reflex feeled like being pushed by energy. Since 60-100Hz was the same level as the mid range, the force of the base went up here. Full orchestra was a little difficult, but it was more suitable for Pops and Jazz.
The OM-MF519 double bass reflex was a 12mm front MDF, so I intended to reinforce it, but I found that the top plate was vibrating a little.
Since OM-MF5 bass reflex had 18mm side plate and bottom plate, it may be affected by the difference in rigidity.
Compared to the playback sound of two speakers, I prefered the normal bass reflection.
And measured other speakers under the same conditions!
●Fostex FE83n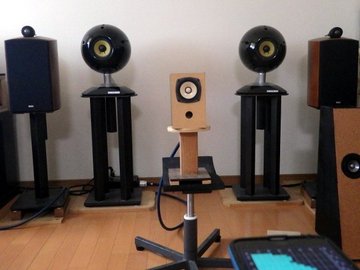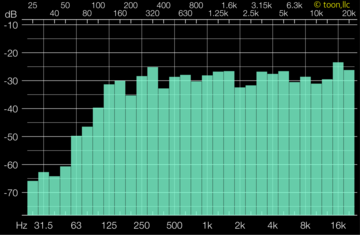 Fostex FE83n mini bass reflex, installed in the enclosure in the Ontomo MOOK appendix.
The sound pressure level was the same, and the low frequency response was attenuated gently from 100Hz, making it easy to hear.
●Fostex M800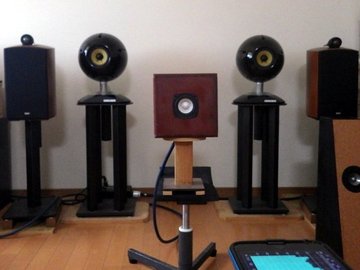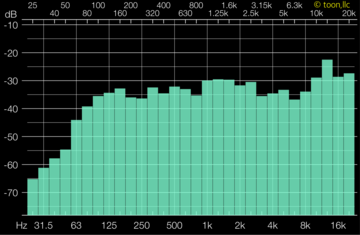 2016's Fostex M800.
This box was a simple square shape, but the inside is actually elaborate. It had a hard reinforcement and air venting duct port, but was almost a sealed design.
The low frequency response feeled better than FE83, but was less conservative than OM-MF5. Since the sound had a peak in the high range of the unit, there were a feeling that it will be a little audible, such as a scratching sound. The low range was neutral and sound power can be put in as it fully.
Each units and boxes had very different characteristics and sounds. How far I can get to my favorite sound is a long way off.