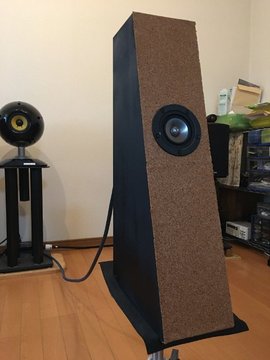 After painting, I played a lot of music with this speaker for sound aging.
My personal impression is that the bass sound is very loud despite the 8cm full range. This is probably due to the bass enhancement effect of the double bass reflex.
# frequency characteristics (distance 1m, Pink noise, measurement by RTA app "Audio Frequency Analyzer")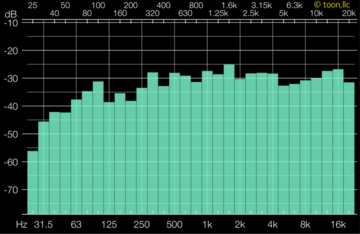 However, looking at the frequency characteristics measurement above, it seems that the elasticity and tightness are retreating compared to a general bass reflex type, probably because 125-200Hz is slightly depressed. In a sense, 100Hz or less is too high.
Next, I adjusted the length of the second duct and examined how the frequency characteristics changed.
# Original duct (15cm)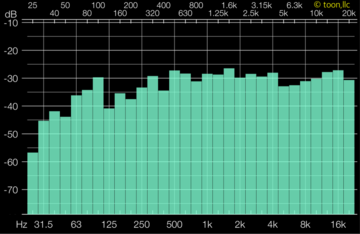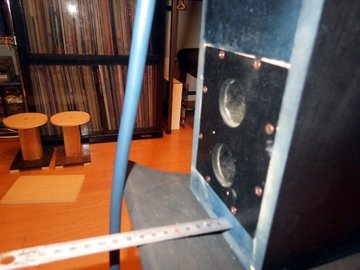 I prepared a paper pipe with a slightly smaller diameter and measured it in units of 2cm.
The level of 100Hz decreased in the duct +2cm. It may be the effect that the duct area is slightly reduced.
# Duct +2cm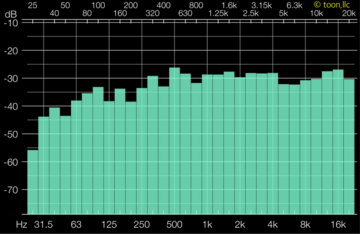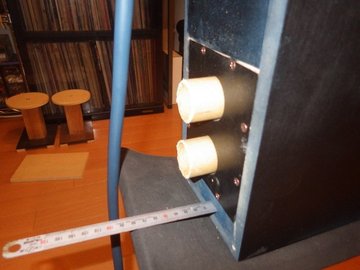 After that, the length of the duct was increased by 2cm, but no significant change was observed. It is also possible to pick up ambient noise.
# Duct +4cm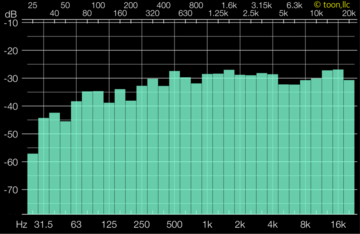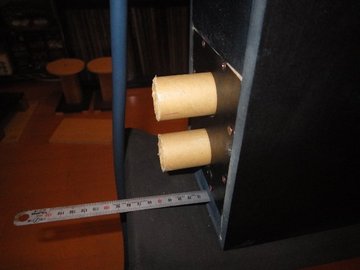 # Duct +6cm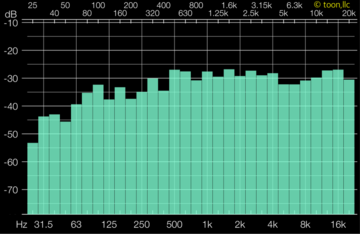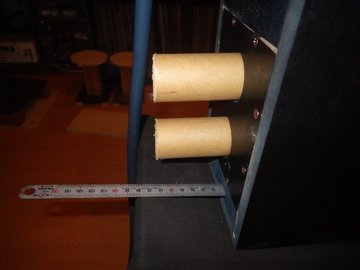 # Duct +8cm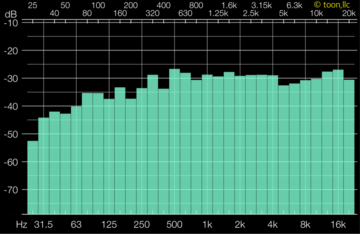 # Duct +10cm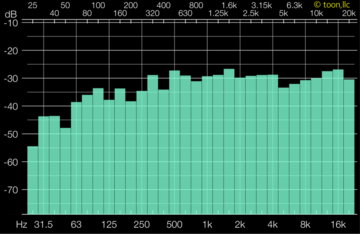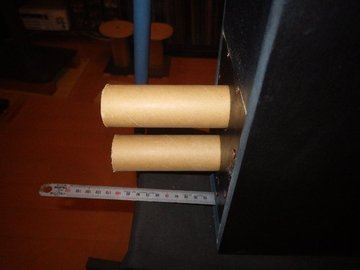 # Duct +12cm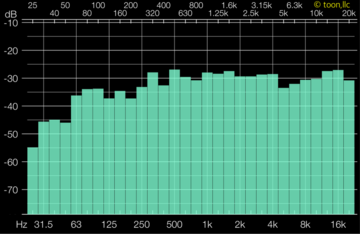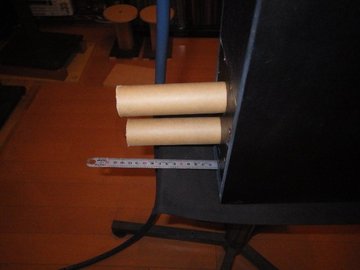 As a trial, I changed the length of the upper and lower ducts extremely. But, it did not be much different from closing the duct.
# Duct +2cm, +10cm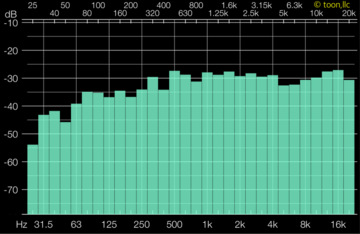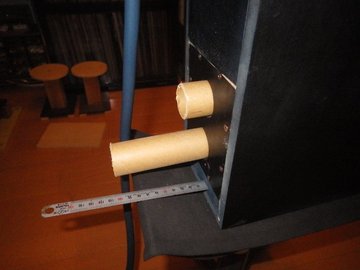 These results was not clear, so I have to try several times with different dates. I try listening with a duct length of + 4cm for a while.