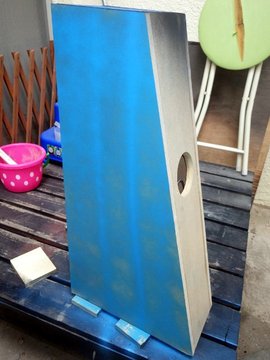 As usual, the back and top plates were painted with black spray. To change the taste a little, I started to paint blue to the side plates, but the gas ran out during spraying on both sides.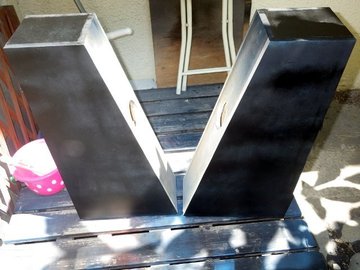 I gave up and overlaid with black from above. After all, it doesn't look good in the surrounding black.
And then I found the remains of the cork sheet!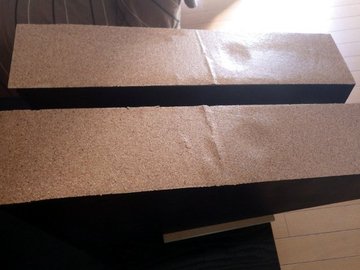 If the front baffle is cork-lined, I expect a retro feel. The baffle surface is where the woodworking bond is diluted and bonded, and the surface is coated with a thin aqueous varnish to increase strength.
The baffle edge was not able to be processed well and it floated a little around the middle.
It was made by cutting out round to fit the unit.
The sound absorbing material was inserted with the weight of the left and right channels matched.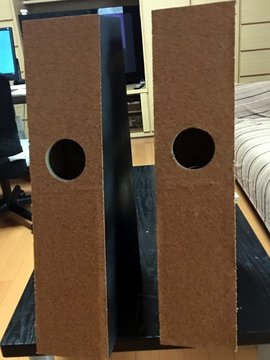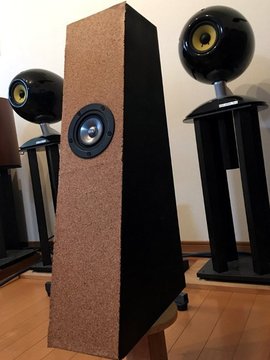 Finally, the speaker was completed by tightening the duct screws!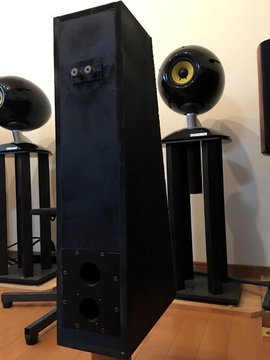 ynew article of Audioz