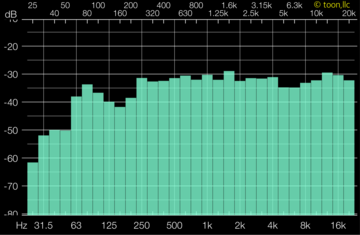 I tried putting the sound absorbing material into the first and second cabinets. It was shifted to the low side, 40/50Hz level up, dipped occurs at 160Hz.
And I reduced them for the first cabinet a little more. Adjustment was troublesome. Although it got more sense of volume in my hearing, the sound response was declining.
I will try to make a sound with this for a while.