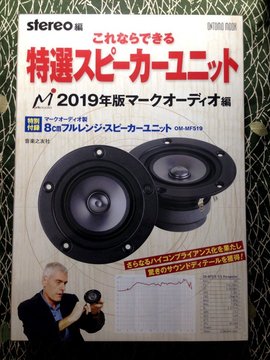 I obtained the recently released "ONTOMO MOOK, Special Speaker Unit MarkAudio 2019 Edition".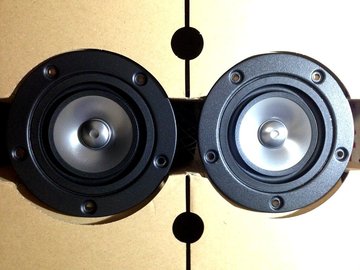 The appendix of this book was the MarkAudio full-range unit "OM-MF519". It has been improved performance based on "OM-MF5" unit in 2018.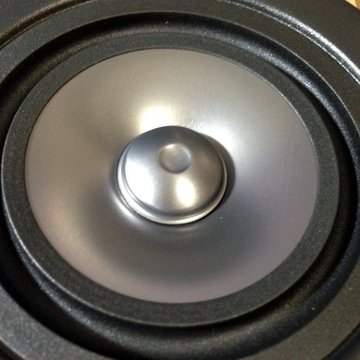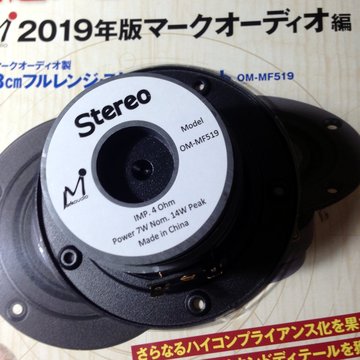 The drive performance has been improved by adding one magnet and stacking two sheets, and high compliance has been achieved by improving the center cap and reducing the weight of the damper.
The moving mass (Mms) is only 1.93g, which is much lighter than the conventional 2.05g.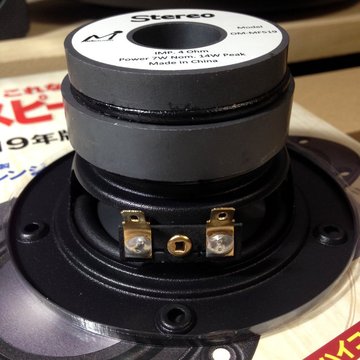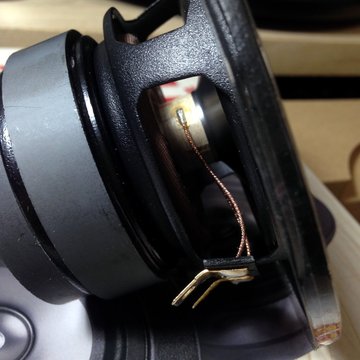 "OM-MF5" unit had a very good sound, so this "OM-MF519" could be expected further.
By the way, the total weight of "OM-MF519" was measured 407g. As "OM-MF5" was 337g, it increased 21% weight.
TS parameters of "OM-MF519" are as follows:
<TS Parameter>
- Revc. : 4Ω
- Fs : 106.25Hz
- Sd : 0.0028m2
- Vas : 1.30L
- Cms : 1.16 mm/N
- Mmd : 1.85g
- Mms : 1.93g
- BL : 2.55 Txm
- Qms : 2.53
- Qes : 0.68
- Qts : 0.53
- SPL : 85.6 dB
- Power : 7 W
- Xmax : 3.5 mm (1way)