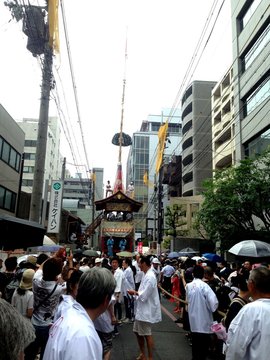 I went to the trial driving of the Houka-Hoko float in Kyoto Gion Festival today.
The Houka-Hoko float is located at Shimachi Shinjo. The float weighs about 10 tons and requires a lot of pullers.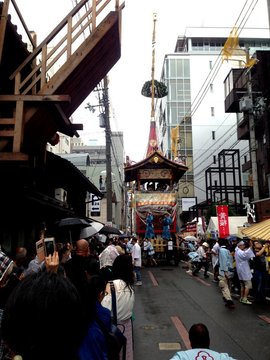 There were fewer people than usual because of the rain, so I could grab the rope well.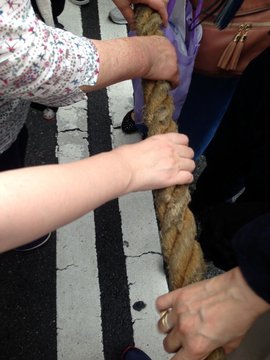 It went north to Sinmachi-Rokkaku, changed the direction of the rope, south to Shinmachi-Sijo, and changed direction again and returned to home.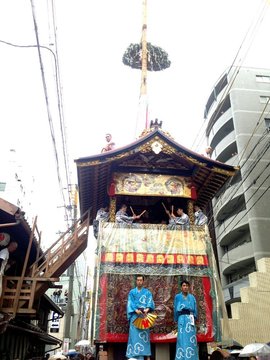 When it was over safely, participants was applauded naturally!
On the way, it was raining heavily, but I had a very enjoyable time.
【new article of diary】