The production of the large "Hoko" float of the "Sakimatsuri" of Gion Festival was completed, and there was the first driving of the "Hoko" float facing Shijo-dori in the afternoon.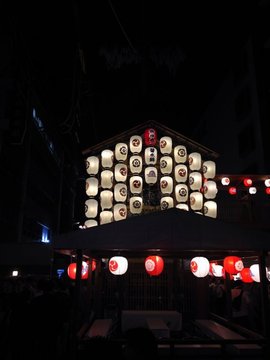 In the evening, we went to see the "Yamahoko" float. There are still few visitors and I could tour leisurely.
In "Kukisui Hoko", it was playing the Gion music. It exudes an atmosphere of the Gion Festival.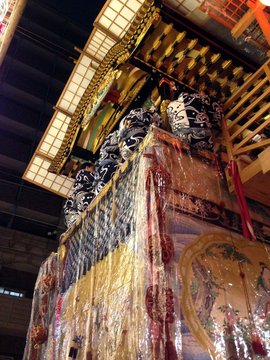 In "Tuki Hoko", the staff broke up and was quiet.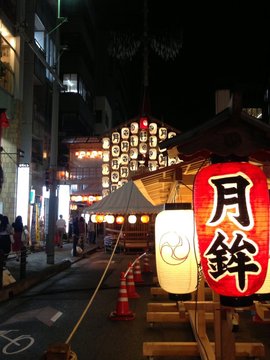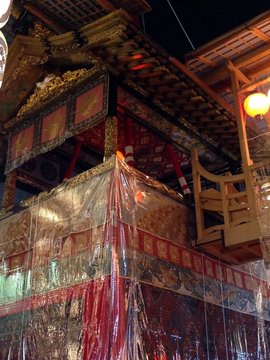 In "Niwatori Hoko", the lanterns are bright but there are no people at all.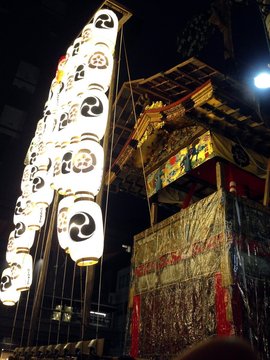 "Iwatoyama" seems to be still in production. Tomorrow, it will mount the wheels and decorate the whole.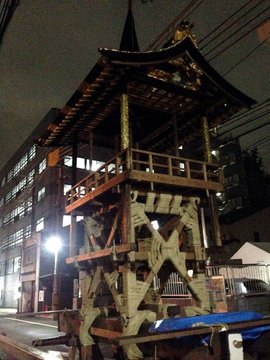 Other small "Yama" floats are still in production and will be completed by the day after tomorrow.
【new article of diary】