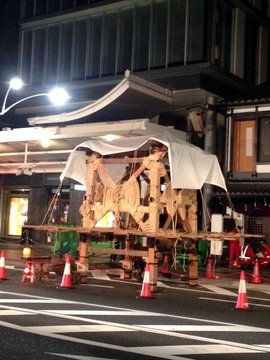 From yesterday, Hoko float of Kyoto Gion festival started to be built.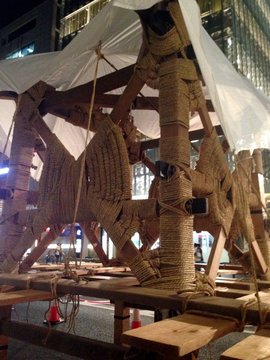 There were three Hoko floats on Shijo Dori street, and the base part of Naginata Hoko float had been made.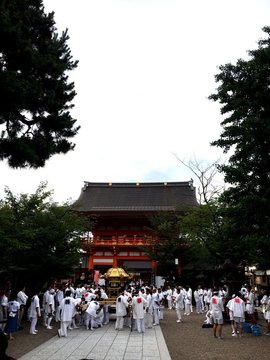 There was also Mikoshi-arai ceremony of Gion Festival yesterday.
It was carried Mikoshi from Yasaka shrine to Shijo Ohashi bridge, and performed the purification ceremony by the water of Kamogawa river.
Nakagoza Mikoshi was waiting at Yasaka shrine before the ceremony.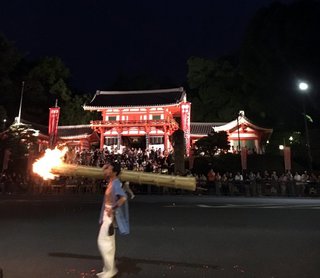 Prior to Mikoshi procession, I could see carrying the big torch. There were too many tourists, so I could not take a picture of the purification ceremony at Shijo Ohashi bridge.
# Kyoto Gion Festival reference Information
http://www.gionmatsuri.or.jp/foreign/en/
【new article of diary】