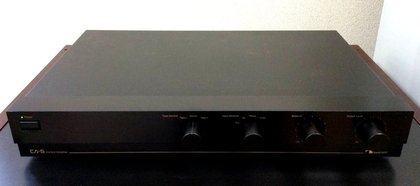 I just got the Nakamichi CA-5 control amplifier !
The Nakamichi CA-5 was a legendary product when Nakamichi entered the high-end amplifier markets in 1985.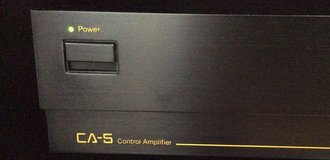 This pre amp was released under the product names CA-5 for North America, CA-5E for Europe, and CA-50 for Japan. In addition, there were the top model CA-7 and the power amplifier PA-7/PA-5 products.
These amplifiers were commercialized in a technical partnership with Threshold Electronics. The PA-7/PA-5 power amp was developed with STASIS technology. And the CA-5 pre amp was also designed by Nelson Pass at Threshold.

This amp seems to have been treated very carefully and the front panel is almost flawless.
Well the problem is inside the amp, so I tried to open it before turning on the power.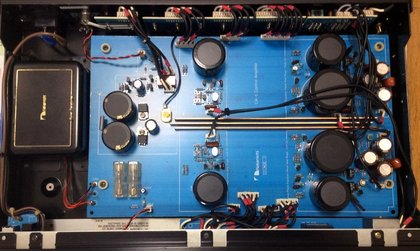 There is no dust inside because of the sealed structure. There seems to be no swelling of electrolytic capacitors. This condition is unbelievable as it was over 30 years ago.
I looked closely at the circuit and found that in fully discrete components configuration no OP amps or ICs were used. It is a very simple circuit configuration of the MC phono preamplifier, the MM phono preamplifier, the RIAA phono equalizer and the line-level amplifier. Left and right channel circuits have been completely isolated in pure copper bus bar, so it was "dual mono" circuit board design. The phono stage seems to be a very sophisticated circuit. In addition, six giant film capacitors has mounted as coupling capacitors.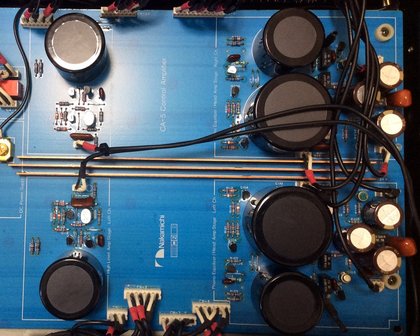 I turned on the power in this state and looked at the state of the internal parts for a while, but there are no parts that generate heat. I tried measuring the voltage of the line output with a tester, but there seems to be no DC leakage.
Then I connected the CD player and the power amplifier and tried to play music.
The playback sound was output with noise mixed in the left channel. I think that it is a high possibility of poor signal contact, so I will try to repair it carefully.