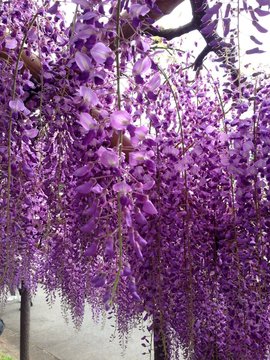 I went to see wisteria flower called "Toba no Fuji" last weekend.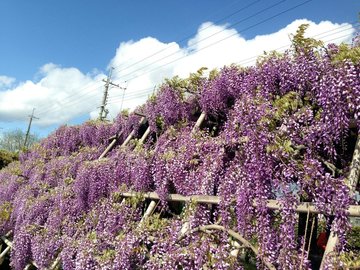 Once a year, "Kyoto Toba Water Environment Conservation Center" is open to the public at this time. There is a wisteria shelf covering a total length of 120m.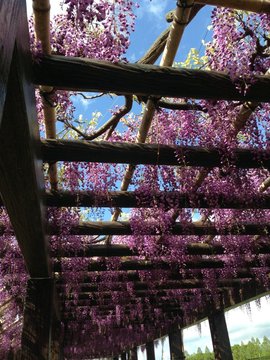 It was full of many spectators to see wisteria flowers.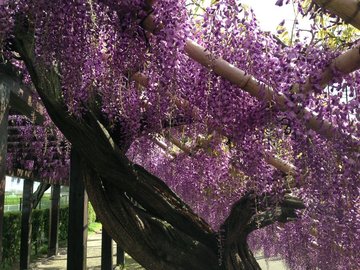 Wisteria was a little before full bloom, but I was very healed by the beautiful purple flowers.
【new article of diary】