"
Sound Level Analyzer
" was updated to ver 3.1 today.
"
Sound Level Analyzer
" is sound level meter and sound analysis tools for iPhone.
Available in variety of applications as the neighboring environmental noise measurement, audio system check, vehicle interior noise check, sound check of live events, and more.
In this version, it has been added the measured value display function in 1/3 oct band response analysis.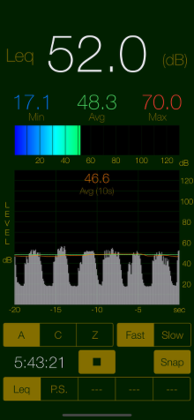 In addition, this app can perform the frequency spectrum analysis in real time.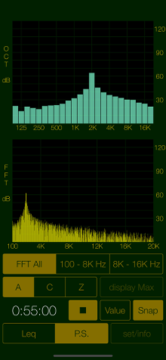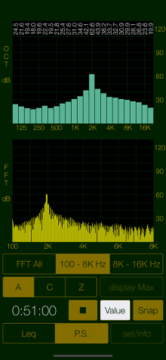 It can display the frequency spectrum characteristics at the time of maximum equivalent noise level (Lmax).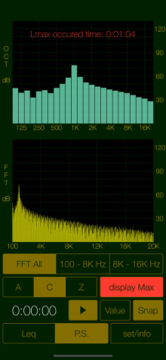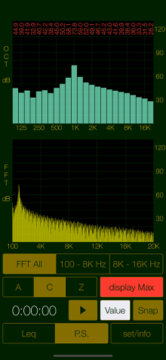 If you are interested in this app, please click the following link to display on the product information of App Store
TM
.