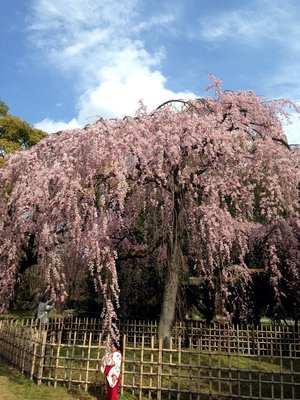 Yesterday I went to see the cherry blossoms of Kyoto Gyoen park.
"Sidarezakura of Demizu" has have bloomed for 30%. In the park, weeping cherry blossoms and early-flowering cherry blossoms have begun to bloom, but "Somei Yoshino" has not bloomed yet.
It seems that cherry blossoms is a little behind blooming the whole at Konoetei-ato. Water of pond was drained for the repair works.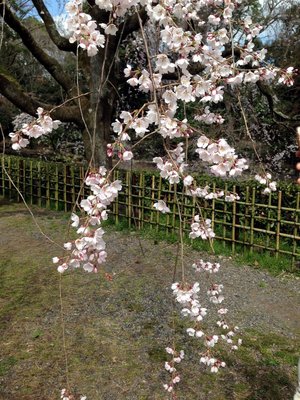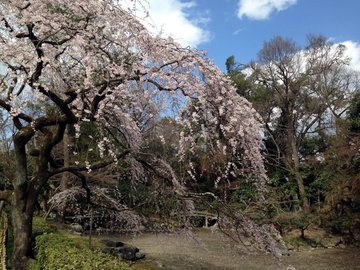 Such a signboard was standing at Konoetei-ato area.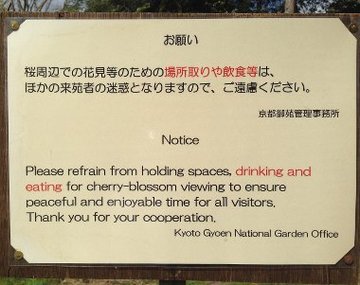 In the peach forest, white and red peach flowers were blooming. You will enjoy to view both peach blossom and cherry blossom at the same time.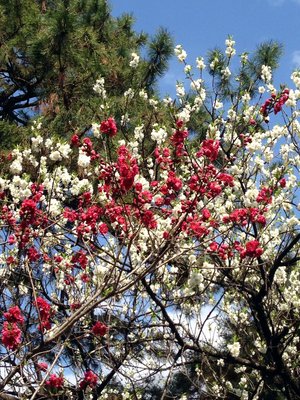 A small flower, Sukiyanagi, was also beginning to bloom.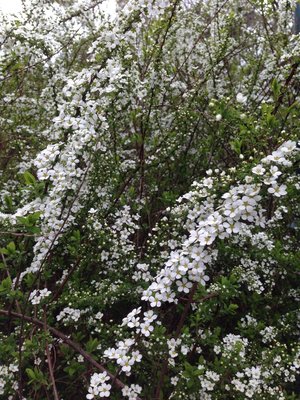 In addition, Kyoto Imperial Palace is closed from 3/23 to 3/27 due to imperial court event.