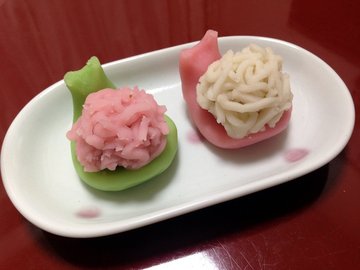 "Hitigiri", the traditional confectioneries of Hinamatsuri festival in Kyoto.
It is a pastry sweet after sticking out rice cakes roundly and making indentation and placing kinton.
This made by Kyoto confectionery maker, "Sasaya Iori". The shape is quite different depending on the shop, but the part of the rice cake is shaped like a ladle torn off.