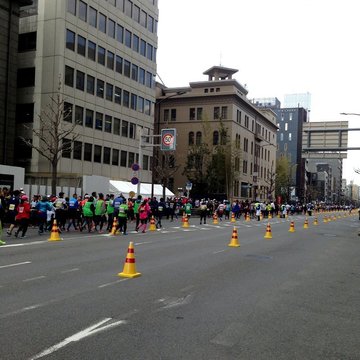 I went to cheer for the Kyoto marathon.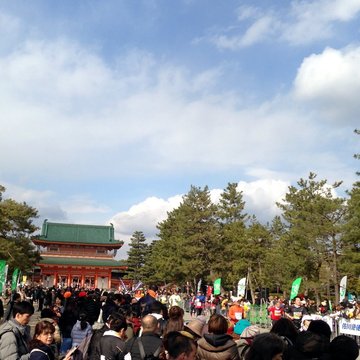 This year 16,000 runners took part. About 5 hours after starting from 9 o'clock in the morning, a lot of people were finished running safely at the goal line in front of Heian Jingu in Okazaki.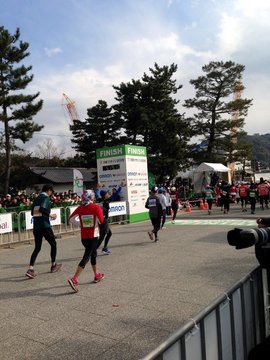 The time limit on the race was a rest of 40 minutes, a lot of runners came back to the goal. It was hard work for a long time in the cold!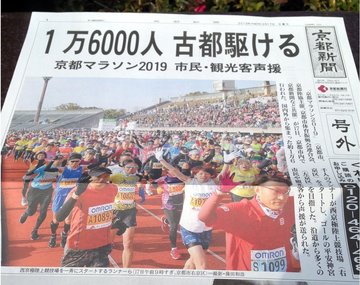 Since the extraordinary issue of the Kyoto newspaper was dealt, I got it in this memorial.