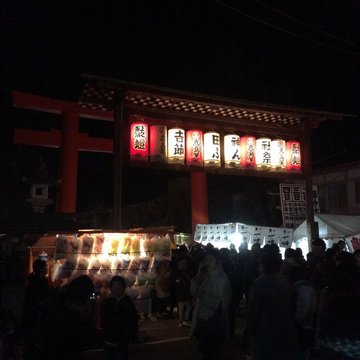 I went to Setsubun Festival of Yoshida Shrine last weekend. Setsubun is the New Year of the lunar calendar.
In Kyoto, Setsubun Festival is held at various shrines and temples, but it is particularly famous at Yoshida Shrine which has been honored as a guardian gate of Kyoto city.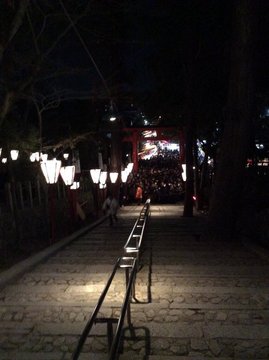 The admission was restricted on the approach stairs for the large number of people.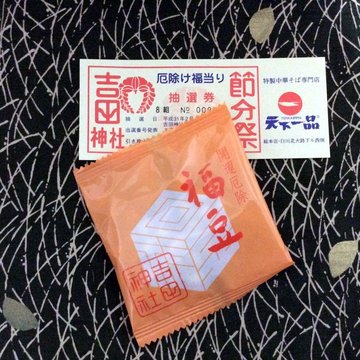 I got happy beans with a lottery ticket.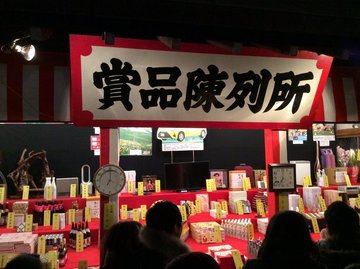 "Daigengu" in the back place of Yoshida shrine is the birthplace of Setsubun Worship, and we can visit at night only during Setsubun Festival.