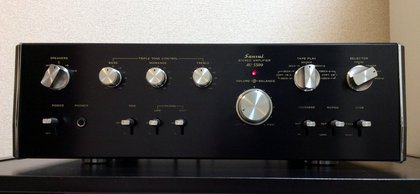 Repair of the Sansui AU-5500 Integrated Amplifier has been completed.
The sound reproduced from the AU-5500 has become a sound quality that I can not believe to be an amplifier manufactured 43 years ago.
As a result of sound tuning, while keeping sufficient resolution and playback frequency range, it sounds a pretty dark sound. It is a very realistic sound such as jazz of 1950 - 60's.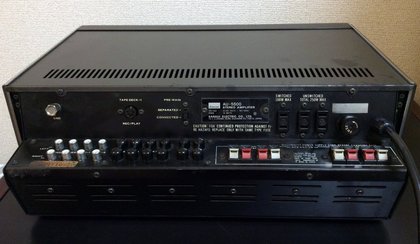 The front panel became beautiful, but the rust is floating on the rear panel, and it makes me feel old indeed as expected.
Also, as I was checking the sound after final assembly, I heard it as cloudy as the sound quality during muting (-20 dB) operation changed, so I replaced parts for metal film resistance from carbon resistance. Even at low volume it became pretty clear.
The replacement parts in this repair are as shown in the following picture. The total number of parts has now reached 64 pieces. Many parts deteriorated in nearly half a century, it was a timing just before a fatal failure occurred.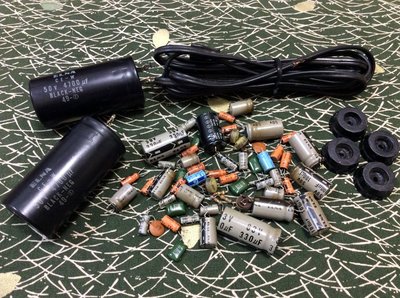 I wanted to replace all the switches and the volume. But there is no compatible parts, so it became only life prolonging measures such as ultrasonic cleaning and contact revival.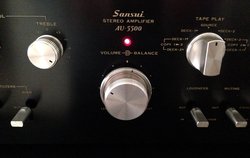 I hope that AU-5500 plays good music sound for a long time under the owner again.