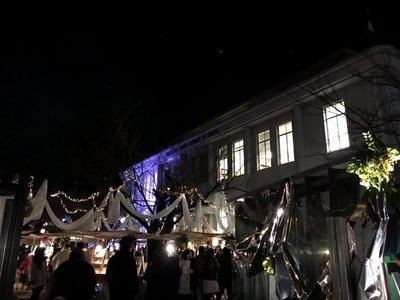 Last weekend, I went to "Marché de Noël".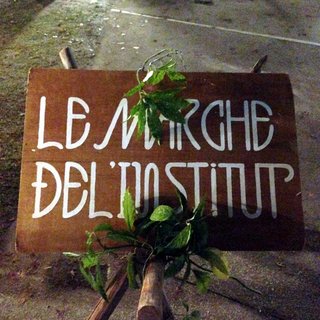 In "Institut français du Japon Kansai - Kyoto", le Marché is held once a month, but in December it will be held specially for two days of the weekend.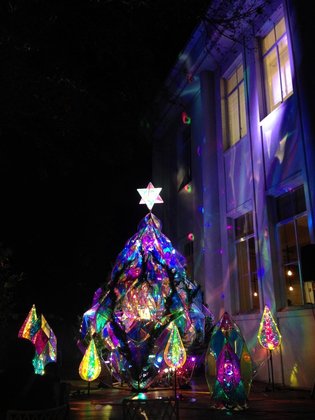 It was full of Noel's wonderful decoration, there was a music live, exciting Christmas Market.
Fantasy objects and illumination are handled by an art group "Miller Ballers" that creates space and light works with reflections using mirror balls.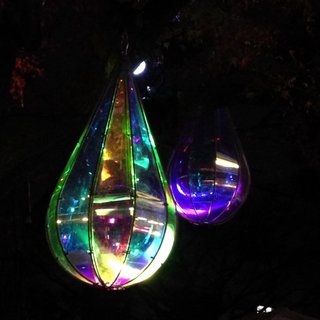 There were plenty of stalls and it was very crowded.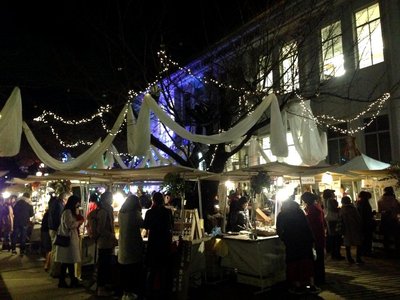 I had the cuisine of French restaurant "Eventail" and drank French wine, so I had a very good time.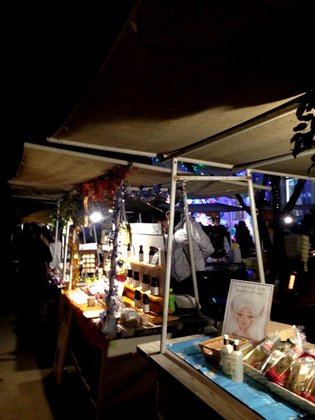 I purchased Black cabbage and Coriander as a souvenir at a stand selling vegetables and went home.