"
Sound Level Analyzer Lite
" was updated to ver 4.0 today.
"
Sound Level Analyzer Lite
" is a sound level meter app for iPhone.
It is a free app that has simplified the function of
"Sound Level Analyzer"
.
Available in variety of applications as the neighboring environmental noise measurement, audio system check, vehicle interior noise check, sound check of live events, and more.
This app can easily set the frequency weighting characteristic and the time weighting characteristic necessary for sound level meter, and appropriate sound level measurement is possible.
With the latest version, UI design has been renewed, and stability and operability have been further improved.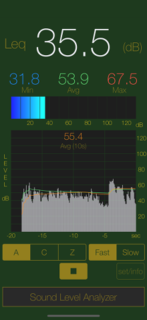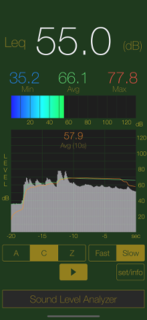 If you are interested in this app, please click the following link to display on the product information of App Store
TM
.