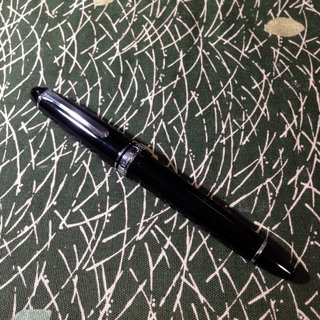 SAILOR Profit 21 Naginata sharpening model - Rhodium - medium fine (NMF)
It is Sailor's special nib fountain pen, Naginata sharpening model. It is said that this fountain pen is the most easy to write Japanese character.
This is special one that had produced the master nib designer, Mr. Nobuyoshi Nagahara.
He died in 2015, and production of the special nib fountain pen ceased.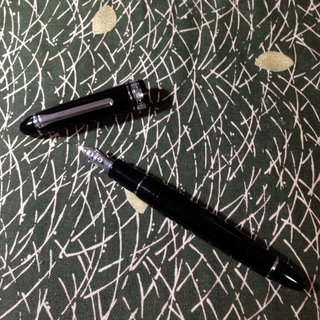 The special pen nib was sharpened by handmade, so its production quantity was very small, it was produced only by reservation.
My Naginata fountain pen is a medium fine pen tip (NMF), but it is comparable to bold (B) at the pen tip of a normal fountain pen.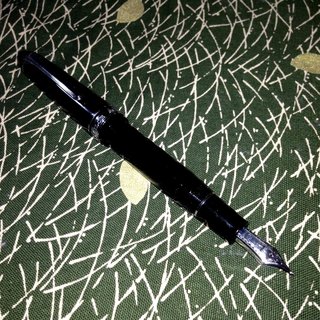 For the first time, when I wrote a letter using this fountain pen, I was amazed at its splendor.
It is a distinctive writing taste that the ink flow is very good and feels like being dancing on paper.
In addition, the soft and supple feeling peculiar to 21 gold is easier to write than any fountain pen you've used and you can write powerful letters smoothly.
The picture below is a nib shape of Naginata fountain pen. You can see that the pen tip is very large and it is being scraped like a long sword.
A unique line that becomes thick if you put the pen down, and becomes narrow as you stand, is created from this shape. You can freely control the character expression with kanji depending on the angle of the pen.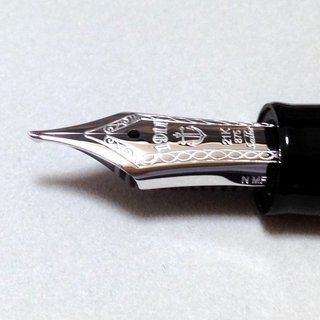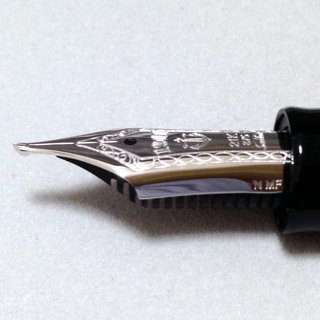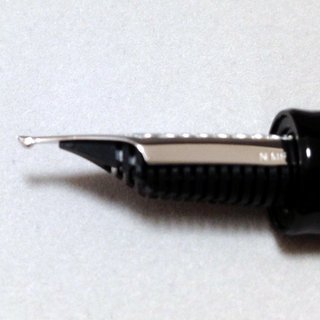 The other day, when I was investigating fountain pen related information on the web, I found that SAILOR was resumed to sell the special fountain pen including Naginata sharpening from October 5, 2018 in Japan.
I am very pleased the resurrection of "Pen tip is SAILOR !".
According to news, Sailor seems to resume production and sales with new specifications and prices with the special fountain pen including Naginata sharpening.
http://www.sailor.co.jp/lineup/fountainpen/10-7112
Reference)
Types and features of pen tip by Sailor:
http://www.sailor.co.jp/knowledge/original
English Sailor web site:
http://sailorpen.co.uk