"
Synthetic Healing Sounds
" has been updated to ver 1.2 today.
"Synthetic Healing Sounds" is a new healing app that has the right relaxing sound on your living, bedroom and working space.
Find the relaxing sound like a meditation sound to deepen your healing sense even further.
In addition, it can be produced "Binaural Beat" sound with base relaxing sound at the same time.
For example, please try it out if the ambient sound is loud and you can not concentrate on the work or the study or if you can not sleep.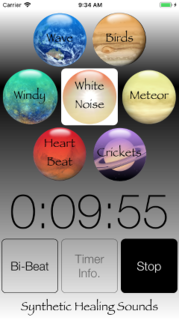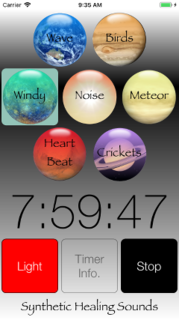 If you are interested in this app, please click the following link to display on the product information of App Store
TM
.