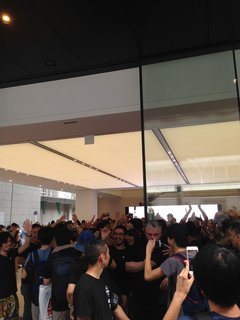 "Apple Kyoto" was newly opened yesterday at 10 o'clock. Following Shinsaibashi in Osaka, it was the second shop in Kansai.
It is located in "Kyoto Zero Gate" in Shijyo Takakura and is a convenient location adjacent to Daimaru Kyoto department store and Louis Vuitton.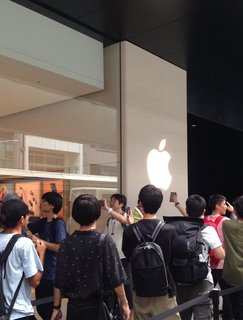 I went to see the situation before 10 o'clock, and a lot of people were already gathering.
After observing the opening countdown near the entrance, I looked for the last tail of the queue.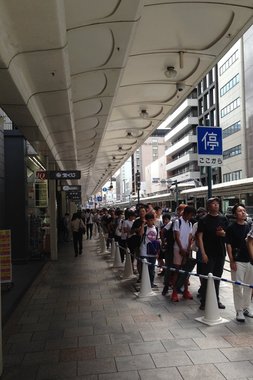 As I walked to Shijo-dori east toward Kawaramachi, the queue continued, I could not find the last tail. As I arrived at the intersection of Shijo Kawaramachi, the queue extended further north. I walked from the shop for 15 minutes and found the last tail just before Kawaramachi Takoyakushi. When I asked the last staff about the queue, he talked about that the brave who lined up last night.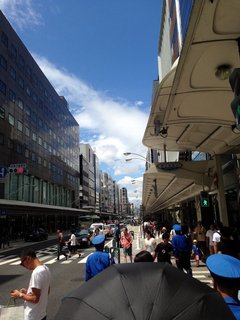 I lined up in the queue and walked slowly, and then I could finally enter the store for an hour and a half.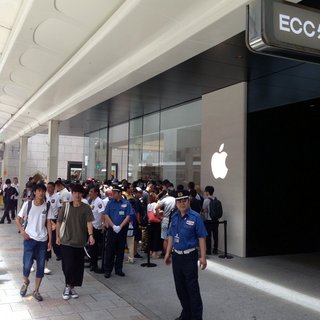 When entering Apple store, I did a high-five with Apple's staffs. And I got the opening souvenir that are Apple Store Kyoto's original T-shirt, Pin batch and Sticker.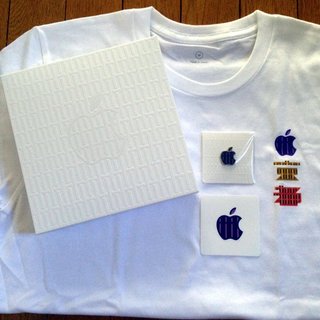 The inside of the shop was divided into the first floor and the second floor.
The first floor is similar to other Apple stores, but the second floor was gathered up with Japanese traditional motif such as a curtain wall with a shoji paper and a white clay wall.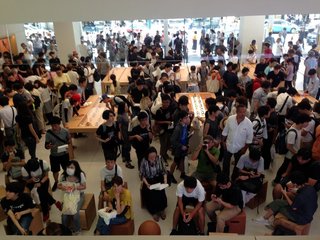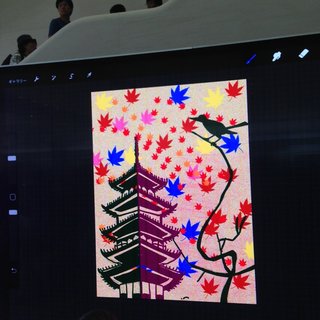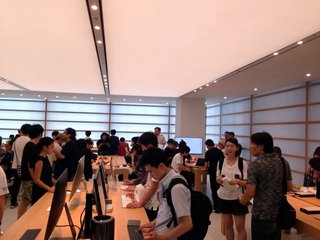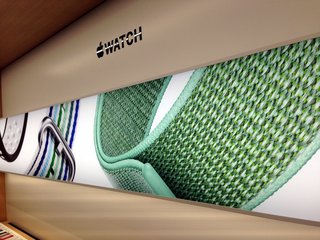 I got tired of the number of people, so I left the shop at 12 o'clock, but the queue was still going on.
There was news that 1,300 people gathered before the opening ceremony, but how many people gathered in total !?
【new article of diary】