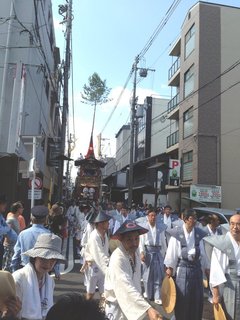 There was "Yamahoko-junko" parade of the late Gion Matsuri festival.
At 8:30 in the morning on Sanjyo Shinmachi, I was able to see three Yamaboko float headed towards the starting point of the parade.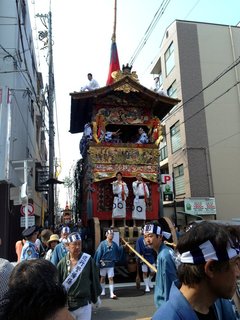 While passing through a narrow road, the mountain car will go north in order of Kitakannon-yama, Minamikannon-yama, and Ofuneboko.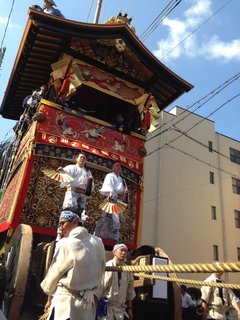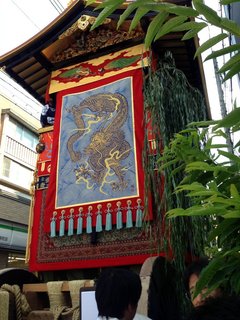 Since passing big float through the narrow streets, it was very close and it was very impressive view.