"Vocalise Scope"
was updated to ver 4.1.
"Vocalise Scope" is a new diagnostic vocal pitch-visualizer for iPhone.
It can display your vocal pitch in real-time. It will assist you visually for training your a cappella vocals and practice of Passaggio. Please be exploited to improve the ability for your singing.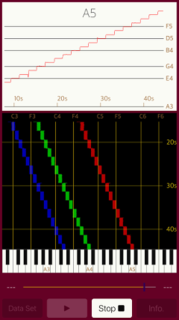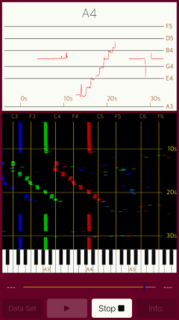 On sing a song, what do you recognize your pitch on scales? Working on scales is an important part of learning how to control your vocal, developing your voice and keeping your voice in good shape.
This app can perform two methods of sound analysis for vocal pitch estimation, "Sonagram" on the piano scale and "Vocal-score" in the staff notation. It includes the sound recording function for sound analysis.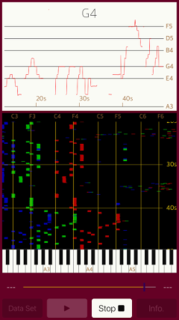 Please to click the following link to show "Vocalise Scope" from App Store
TM
. It will be open our product page on App Store
TM
.