"Hearing Analyzer Portrait"
was updated to ver 2.0.
"Hearing Analyzer Portrait" is an ear wellness application that can be easily measured the frequency characteristics of your hearing. It covers a wide frequency range of up to audio band from voice band. You can self-diagnose the audio listening ability.
It is recommended to check your own hearing ability on a daily basis for the audiophile, music players, sound professionals and all music lovers.
By measuring the characteristics of your current hearing, please try to consider the wellness of your ears and the way of natural sound reproduction. It is possible to measure the hearing of the audio range by finding the minimum point in the operation of the slider volume that you can hear the tesing pure tone for each frequency. The results are displayed in easy-to-read charts like the audiogram.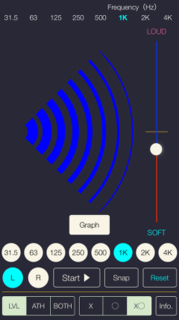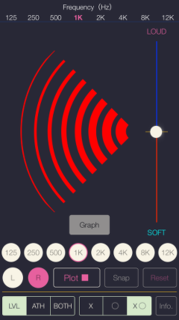 LVL frequency response of hearing - Linear level without ATH compensation (Measurement frequency: 31.5Hz - 20kHz).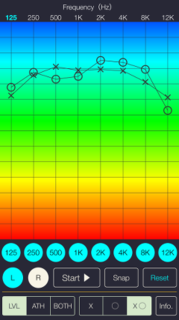 ATH frequency response of hearing - ATH compensation (ATH, Measurement frequency: 125Hz - 12kHz)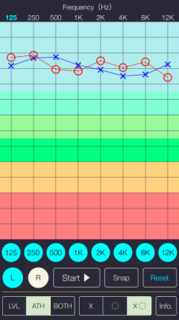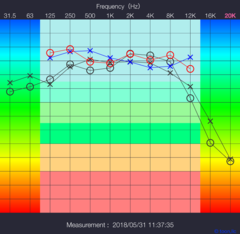 Please to click the following link to show "Hearing Analyzer Portrait" from App Store
TM
. It will be open our product page on App Store
TM
.