「Audio Tone Generator for iPad」
was updated to ver 4.1.
"Audio Tone Generator for iPad"
is a high quality Audio Signal Generator app for iPad.
It creates the Audio Reference Signals as Sine waves, Frequency Sweep, White Noise and Pink Noise, and has a high precision of DVD quality and a frequency accuracy of 0.1Hz.
It will help you to make the benchmark for your audio equipment and loudspeakers, your listening environment and room acoustics or your hearing.
The signals created by this app can be best used in conjunction with external devices, such as an audio spectrum analyzer or a sound level meter.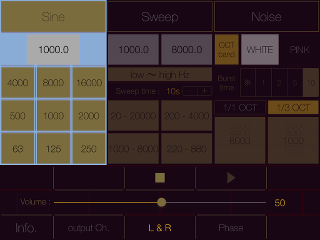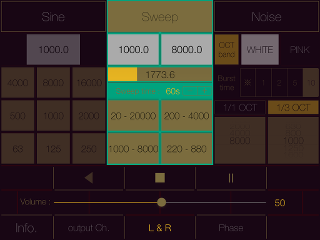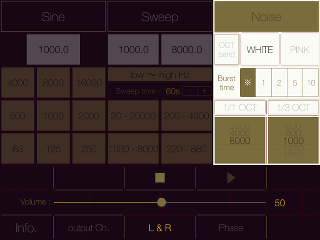 In addition, it can generate Octave band noise in 1/1 or 1/3 octave band. Octave band noise can be used for various purposes as a reference sound source for environmental sound measurement, sound tuning, auditory effects like tinnitus relief and sound masking.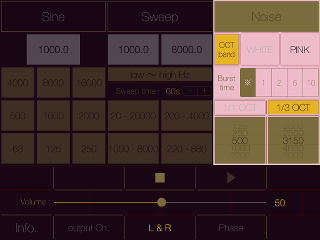 Please to click the following link to show "Audio Tone Generator for iPad" from App Store
TM
. It will be open our product page on App Store
TM
.