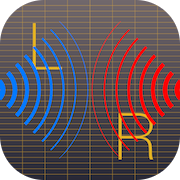 "Listening Tuner"
was updated to Ver 2.0.
"Listening Tuner"
is a new sound amplifier app to assist you better hearing with equalizing many different frequency spectrum sound.
All sound consists of the combination of frequency, strength and tone spectrum. On whether the balance of the three elements is captured how changed the over time, it is determined your audibility.
This app can easily adjust sounds to obtain your optimal hearing experience by using your iPhone mic and headphones. Also you can be a simulated experience of hearing loss.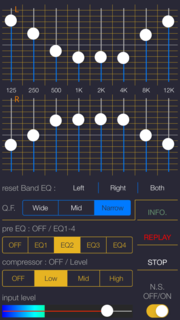 It helps you to listen comfortable by using our proprietary digital processing technology, Graphic Parametric Equalizer, Preset Equalizer, Noise Suppressor and more sound control functions. On "Replay" function, you can playback your missed listening sound.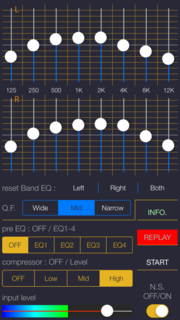 Please to click the following link to show "Listening Tuner" from App Store
TM
. It will be open our product page on App Store
TM
.