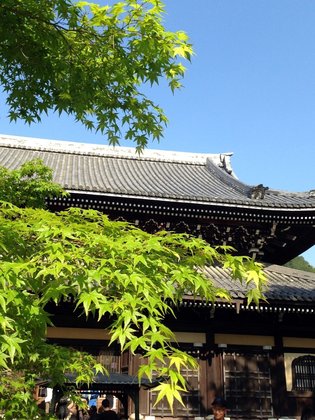 Last weekend, I took a walk around Nanzenji temple. The contrast between clear blue sky and fresh green leaf was beautiful.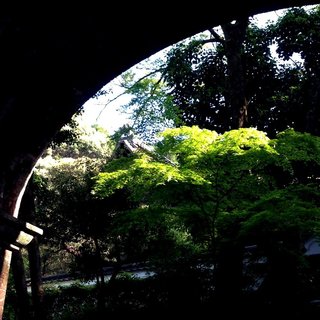 Beautiful green maple was brilliant over the archway of Suirokaku.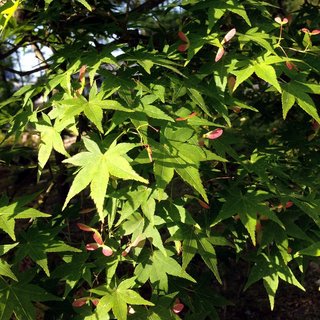 Irohamo Mizuji were blooming with pale reddish color. Eventually it will become a propeller-like seed, and fly far in the wind like a helicopter in fall.