"Colored Noise Generator"
was updated to ver 2.0 today.
"Colored Noise Generator"
is a new noise generator that can be used to as the sound source for a variety of acoustic measurement and auditory effects.
This app can generate standard noise signals such as white noise, pink noise, brown noise, blue noise, purple noise and gray noise.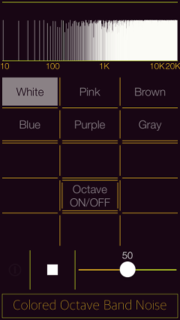 In addition, it can generate a specific octave band noise signal by using the band-pass filtering of 1/1 octave band with ideal steep attenuation characteristics.
Octave band noise can be used for various purposes as a reference sound source for environmental sound measurement, sound tuning, tinnitus relief and sound masking.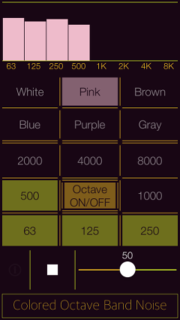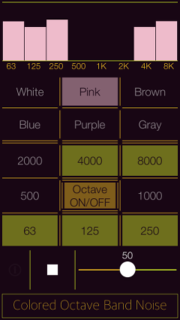 Please to click the following link to show "Colored Noise Generator" from App Store
TM
. It will be open our product page on App Store
TM
.