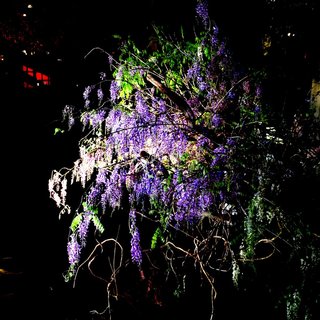 I went to the light up of "Rokkakudo" temple. It was only held for three days during this weekend.
The flowering of cherry blossoms is very early this spring in Kyoto, the cherry blossoms of "Rokakudo" have already scattered and become green leaves.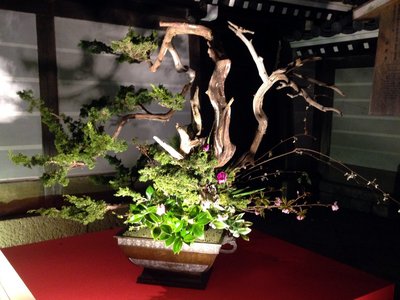 "Rokakudo" is the birthplace of Japanese traditional flower arrangement school, "Ikebana Ikenobo". The flower arrangement exhibited in this temple was beautiful and a solemn.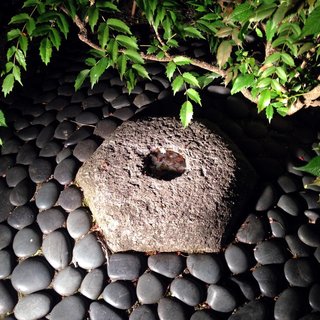 The hexagonal stone is in this temple. It called the "Heso ishi", it said to be the centre point of Kyoto City from 1200 years ago.